Tillamook High School athletes participated this past weekend at the OSAA State Track & Field Championships at Mt. Hood Community College.
Senior Carter Kunert was the top finisher for the Cheesemakers, finishing third in the 3,000m, in a personal record (pr) time of 8:57, a 12 second improvement.  "He ran the perfect race," coach Patrick Zwefel said.  He finishes his career with the sixth fastest 3,000m time in school history.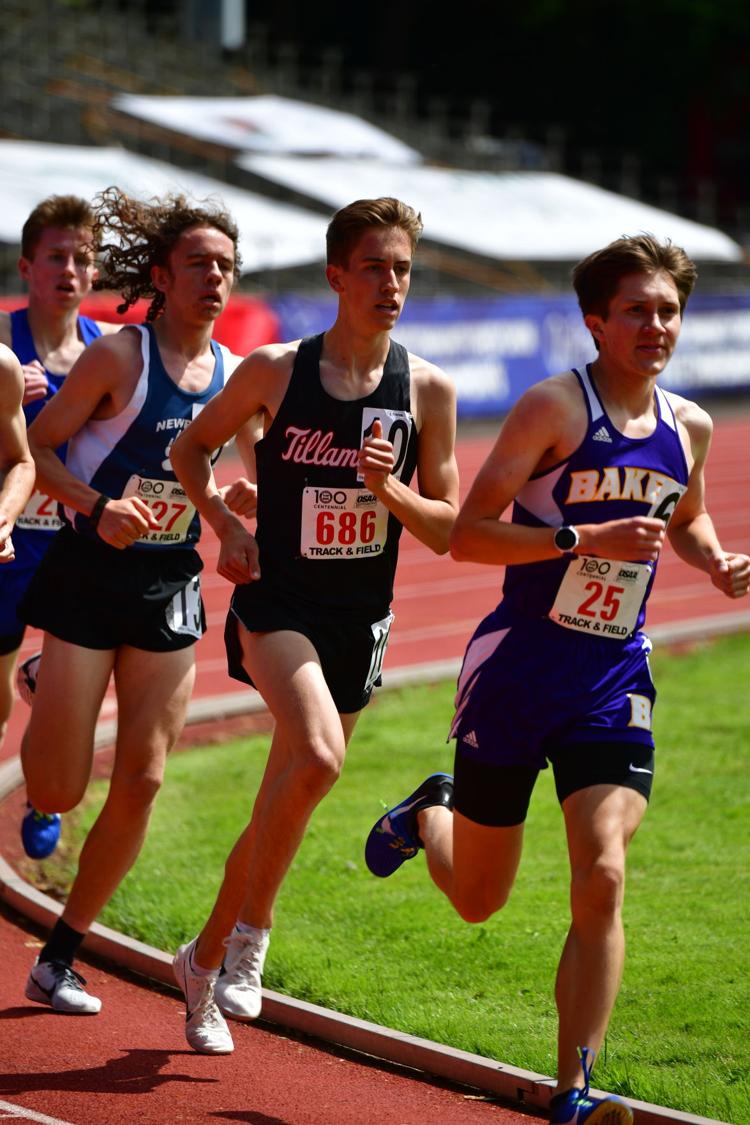 Kunert was also scheduled to compete in the 1,500m, but was pulled from the start line because he checked in too late and was disqualified.  "It was heartbreaking to all of us to lose out his last race of his high school career."  He had the leading mark for most of the year and according to Zweifel had a great shot at winning that event.  
Kunert was just anointed as the THS Senior Athelte of the Year at the Booster Awards this past Monday evening.  He'll be competing at Lane Community College next season in cross country and track.  
Another distance runner, Sophomore Sarah Pullen, also competed in the 1,500 and 3,000m, finishing 7th and 8th respectively.  "Pullen who has struggled with shin problems nearly all season, ran smart races to finish on the podium in both races.  I look forward to two more years of this top distance runner," Zweifel said.  
The Cowapa League's leading sprinter, Kaleb Boomer, made finals in the 100m and finished 8th overall with a time of 11.48.  He ran 23.68 in the 200m, but failed to make the podium.  "Kaleb was on top of the world a month ago, with top of the state-type marks, but he strained his hamstring which prevented him to fully train for the three weeks prior to State.  This took the wind out of his sails, but I'm proud of him to overcome and make it to State in two events," coach said.  "I expect he'll lead the State in those two events next year."  
Senior Grace Blanchard pole vaulted "very well," jumping 8' 6" to finish 9th, just off the podium.  "Grace did really well this season, acting as assistant pole vault coach, and consistently jumping 8 feet plus each meet."  Blanchard plans to compete next year at Northwest Nazarene Univ. in cross country and track.  "She promises to come back in four years to help coach track, and I'm very excited about that prospect.  She shows really good leadership." 
Juniors Whitney Averill and Zeke Coon both competed in the 400m.  They failed to make finals, but ran near season best times for that event, 1:05.44 and 53.57, respectively. 
Freshmen Makayla Tuiolemotu, who set a 7 foot PR in the shot put to qualify for State, threw her second best ever to place 12th.  "I look forward to three more years of Makayla throwing for us." Zweifel said.  She has the third furthest shot put in school history and tenth best discus throw.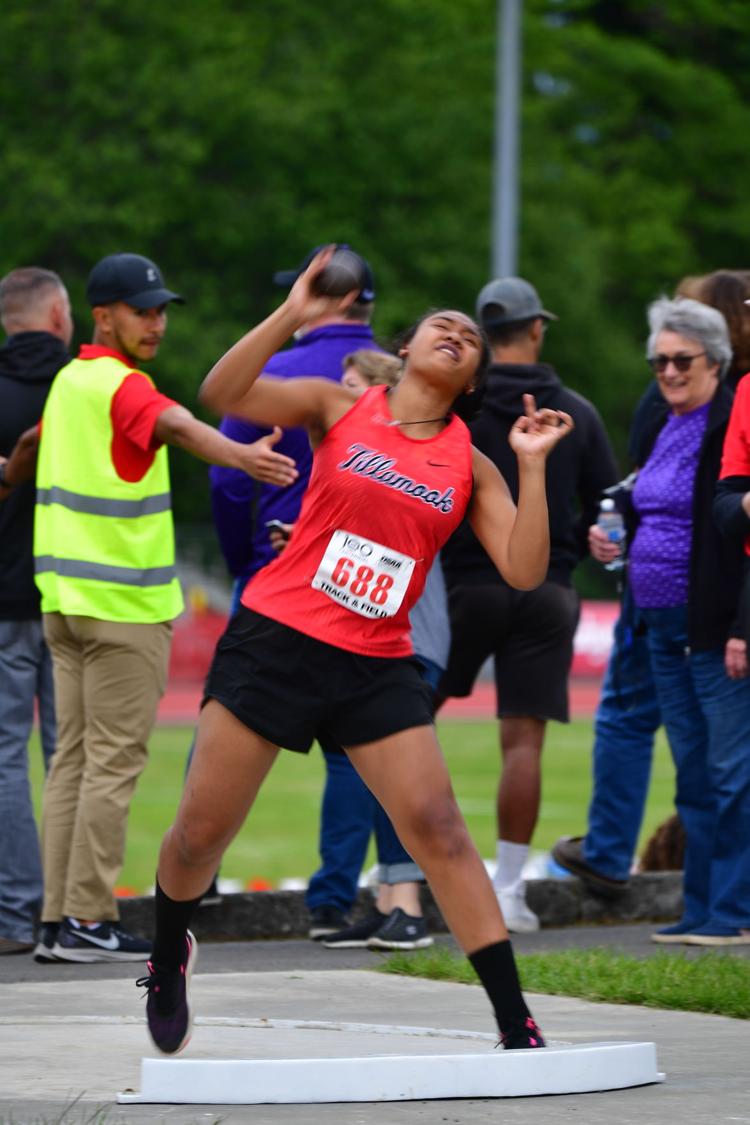 Perhaps the most exciting part of the weekend was the 4X400m with Kunert, Boomer, Coon, and Freshmen Jonathan Ginyrich.  This Cheesemakers finished second in the slower of the two heats in the timed finals  Their time had to beat two teams from the faster heat to make the podium.  They did just that.  "It was so exciting to see these boys cap off their season by standing on the podium." Zweifel said.  They finished eighth in a time of 3:33.39.
At the Boosters Award Ceremony on Monday, Kaleb Boomer and Carter Kunert were selected as co-most valuable track & tield athletes for boys.  Sarah Pullen and Makayla Tuiolemotu were selected as co-track and field female athletes.  
"I'm real proud of our state athletes and what they accomplished this past weekend," Zweifel said.