Carlos Sosa is an operations petty officer in the U.S. Coast Guard Station Chetco River in Brookings, but he's also a badge-carrying member of an elite group of Coast Guardsmen known as surfmen.
To become a surfman, Coast Guardsmen must already be coxswains, meaning they are certified to drive rescue boats, and then they must take up additional training by operating boats in treacherous, almost unnavigable waters. In addition, the badge requires at least 8 years of active service.
The surfman qualification traces back to 1848, when it was introduced in Massachusetts by the Life-Saving Service, a predecessor to the coast guard, to reduce lives lost during near-to-shore shipwrecks.Today, there are only about 200 active surfmen, including Sosa, and only 500 Coast Guardsmen have ever earned the badge.
Sosa is the most recent surfman to be awarded his certification at Station Chetco River. He said he comes from a family with a military background, but he never really expected to join the Coast Guard.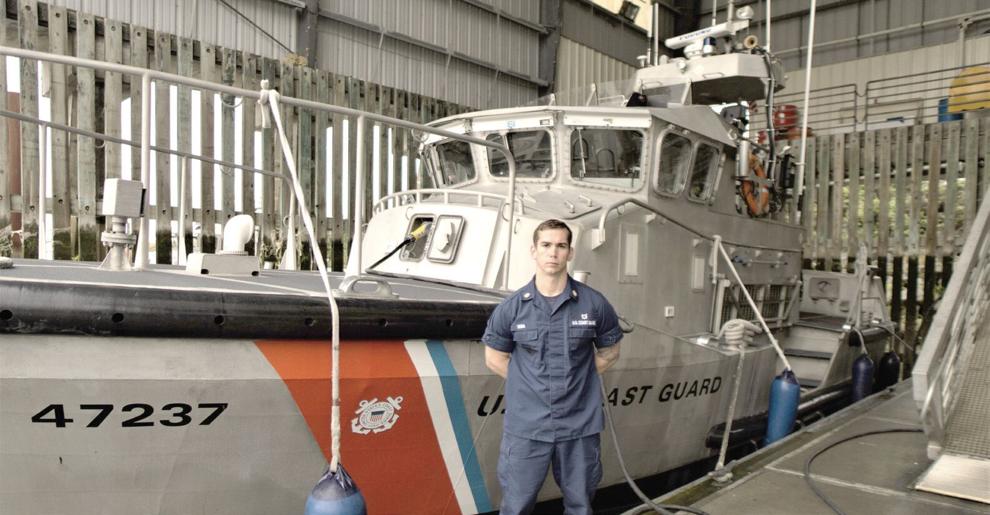 "My father was in the Air Force and I was looking at going to a few different branches, but he was the one who told me to check out the Coast Guard and see what they did," said Sosa. "I had no idea what they did at the time, I had never seen someone in the Coast Guard, but I went to the recruiting office and fell in love with the job that they do."
Initially from South Carolina, Sosa has served in the Coast Guard for 8 years now, and has enjoyed his time in the several locations where he has served throughout the U.S., including Miami and Delaware.
"It's been an absolute blessing. I really love the job, love the locations. They give back what you put into it. So, if you put in the effort to do good, you're going to progress in the career no problem," said Sosa.
Last June, Sosa and other Coast Guardsmen were put to the test when they responded to a call of boaters in the water near the Chetco Bar; their vessel had capsized near in the wake of a larger boat. Upon arrival, responders found the stranded boaters, without life jackets, clinging to the overturned hull. Coast Guardsmen were able to rescue all of the subjects, as well as re-right and salvage the capsized boat.
Initially established in 1961, Station Chetco River is responsible for an area stretching north to Cape Blanco in Port Orford and south to Crescent City. The outpost includes a main building with administration, operations, galley, lookout tower, as well as a few small dorms, a fitness center and a recreation room.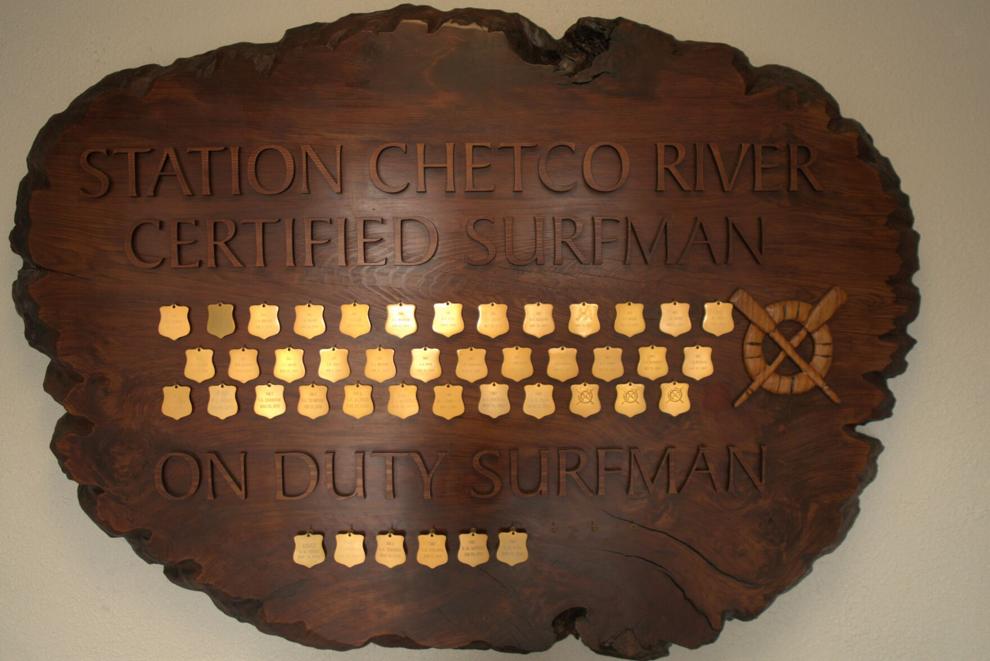 The station hosts 30-40 personnel at any given time, and their duties include rough water rescues, maritime environmental protection, law enforcement, boating safety and implementation of commercial fishing rules.
The fleet at Station Chetco River includes a 47-foot motor light boat (MLB), which is primarily used to tow-in stranded boats, but it's also the station's key vessel for rough-sea rescues. Coast Guardsmen simply call it "The 47."
"This boat is the workhorse of the Coast Guard," said Sosa. "They can do up to 30 foot seas, 20 foot breaking waves and 50 mile-per hour winds. It can do above that, but anything above that we have to go through a waiver process."
A couple of much smaller 28-foot response boats are also docked at the station, those are used for the Coast Guard's law enforcement operations in the Chetco and Rogue Rivers, as well as near shore law enforcement.  
Sosa said the summer is the busiest time of the year in terms of law enforcement.
"We're there for safety. I think that's a misconception that a lot of people think we are there to try to enforce different laws on them, but really our predominant mission is safety. If they don't have the right equipment, that will result in a violation," said Sosa.
Recently, Station Chetco River had a change of command. After 27 years of service, Senior Chief David Pieras retired on June 25. Pieras was awarded the Coast Guard's Meritorious Service Medal for his contributions during the last three years in command at Chetco River. Pieras relinquished his command duties to Senior Chief Petty Officer Ryan Widdows under the guidance of Captain Breanna Knutson, who is stationed in North Bend.