You can't miss them.
They look like buildings inexplicably floating on the river. The vessels come to the United States from all corners of the world picking up cargos like minerals, grain, steel, cement or cars. The captains and crews are from places like Ukraine, Philippines, Myanmar and South Korea. If the vessels have business anywhere from the Queets River in Washington to the Oregon-California border, Port State Control (PSC) at Coast Guard Marine Safety Unit (MSU) Portland, Ore. might pay them a visit.
"We go on board and make sure these vessels can come in and out safely and not pollute the environment or hurt the people on board," said Petty Officer 2nd Class Billy Lemos, marine science technician.
According to the International Maritime Organization (IMO) international shipping accounts for more than 80 percent of global trade. The Pacific Northwest Waterways Association (PNWA) states that the Columbia-Snake River System is the number one wheat and number two soybean export gateways in the U.S., and third largest grain export in the world. It is also home to the West Coast's number one mineral export gateway. In 2015, 44 million tons of foreign trade operated on the river system valued at an average of $24 billion each year.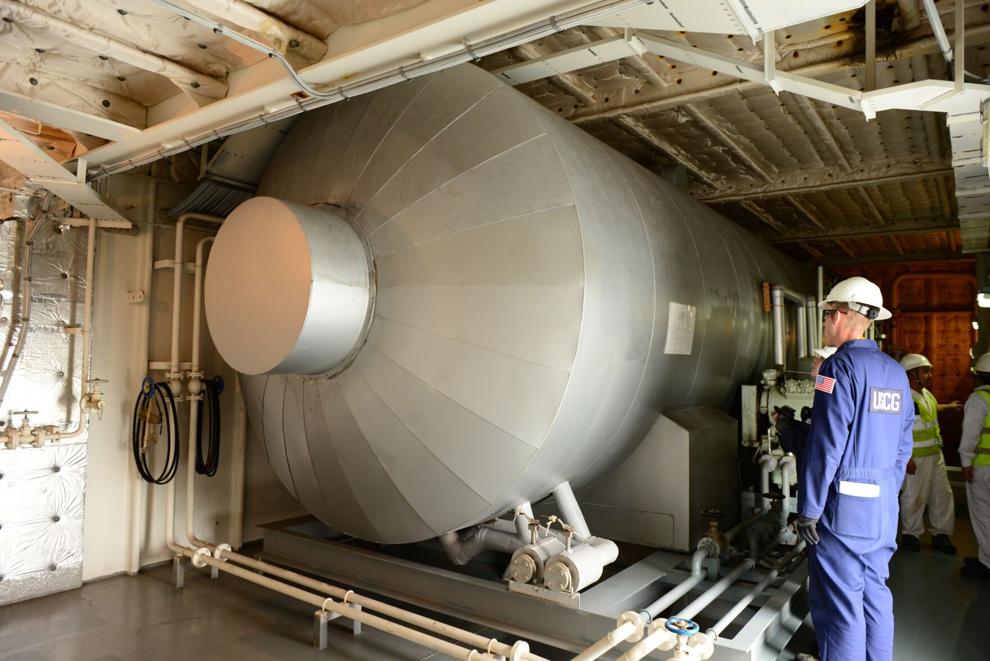 The river trade system also supports 40,000 local jobs. This regional marine activity pushes the MSU to have one of the largest PSC workloads in the West Coast and is seen as a national "Feeder Port" where apprentice marine inspectors are sent for training.
The high volume of traffic seen in the port creates a packed schedule where MSTs are performing exams on a constant basis, including MST reservists. "Unless we have some sort of crazy administrative thing going on that weekend, we come in,… get ready and go out," said reservist Petty Officer 1st Class Eric Kelley, marine science technician.
Exams are driven by a point system, which balances multiple variables and determines if an incoming vessel receives an exam. In 2016, the MSU office of 16 active and reserve personnel performed 513 vessel exams looking for deficiencies in safety and security of the vessel or crew. A deficiency might be improper food storage, exposed wiring, fuel leaks, or a defective fire fighting system. Of those exams, 61 deficiencies were recorded for varying levels of violation. By noting those problems the Coast Guard MST and marine inspectors possibly prevented dangerous or damaging incidents to the crew, the public or the environment.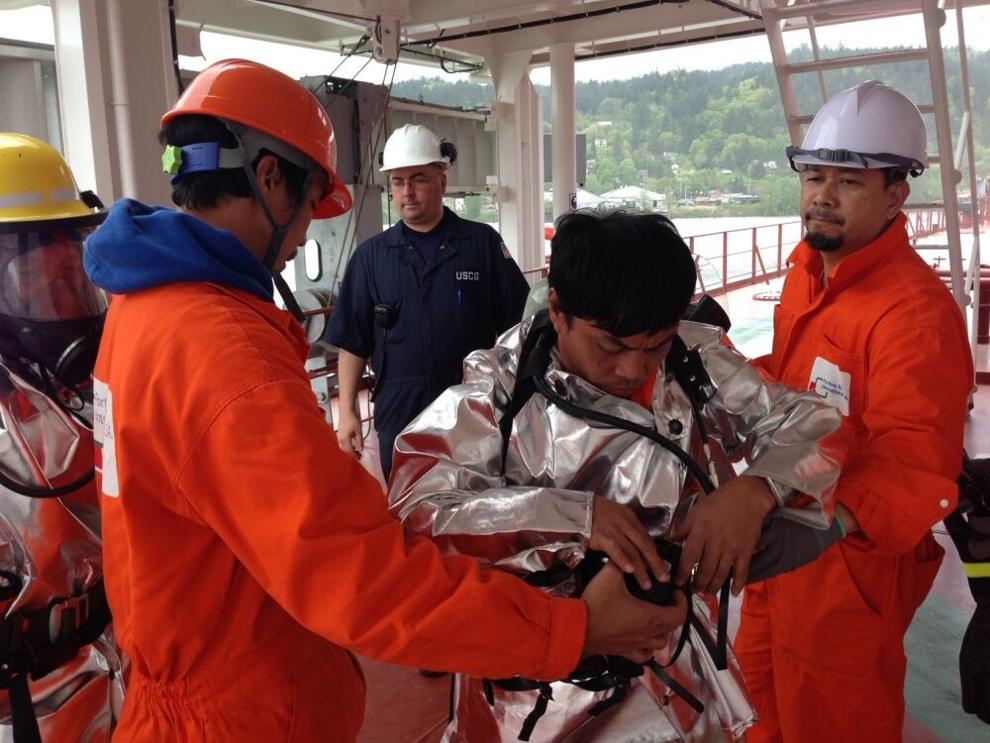 "Instead of showing up after something has happened you're going somewhere to stop it from happening," said Lemos, "Definitely a different mindset."
Port State Control exams begin with a walk outside the vessel's huge, steel hulls checking for structural damage or signs of water pollution. Physically, the vessels are similar, but inside they're as varied as the countries they originate from.
"When you step foot on that ship it's like stepping into another country," said Lt. Katherine Brodie, a marine inspector with MSU Portland.
Although English is a required international language all mariners must know, communication can be a challenge especially with strong accents and vessel noise. Speaking slowly and hand gestures are skills of the trade. Teams review binders and folders filled with licenses, certificates, logs and plan documentation that can cover a table and must be examined to understand the history and specifications of the vessel and crew. Afterwards, they check the cargo spaces, lifeboats, fire systems, emergency hydraulic steering, galley sanitation, the bridge and request demonstrations to ensure everything is in working order or are supplied with adequate provisions.
"You're not going to know every system on a ship so we're really checking the crew's competency," said Brodie.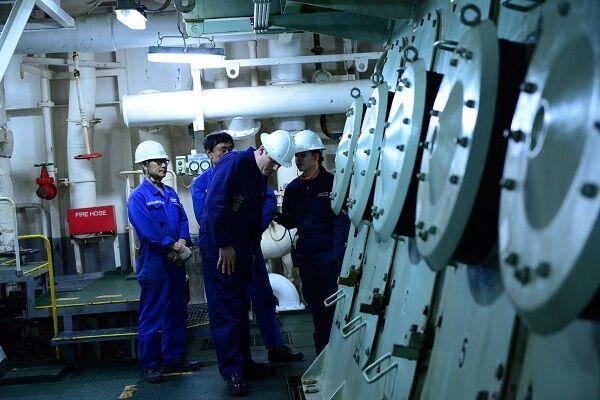 Favorite exam vessel spots are the multi-story engine rooms and the "house", or living quarters, of the crew. "It's this little world of theirs," said Kelley "and you have like, 20 or 30 people in there from a different country with their own culture; they're basically self-sufficient on this vessel. When they're out in the middle of the ocean, this is their world."
Although a PSC exam could be assumed to be a stressful intrusion to be endured by the crew, it can also be a catalyst for wanted, but difficult change.
"Sometimes the crew, they know what's wrong, they keep asking for the right stuff, the company doesn't want to provide it, so we have to write it and force the company to do it and the crew is thankful for that." said Lemos.
With a PSC exam, even though vessels are as large as buildings, if they're not safe they can be detained simply by filling in a few small boxes on a form.
"In the MST world we do more with a pen and book than with a badge." said Lemos.