Rockaway Beach City Council, position 3 race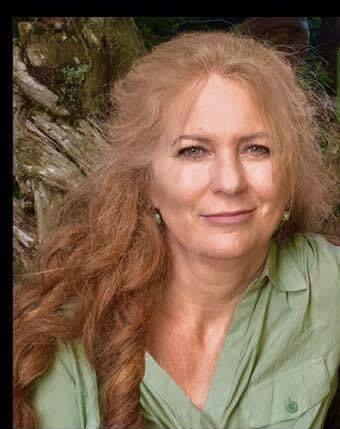 Age: I am 53 years old. 30 years ago, I was given a second chance at who I wanted to become in my early 20's. I had followed others down a dark path of living, and was intervened upon by Tillamook County's finest, which lead to me being offered a new way to live. With the help of TFCC, Tillamook's Justice System, and a group of old-timers in our community, I was shown a new way to live, and I have never turned back. I share this because if I can change, so can others; because the experience has given me a gratitude that only those that have survived such things can understand.
Occupation: My husband and I own a successful construction business, SAI Design & Build, in Rockaway Beach. We have worked together over 20 years. I seldom boast about it publicly, because I don't want to misuse my service work. I love what I do. We make peoples dreams come true; they trust us to create a vision that some of them have saved their entire adult lives for. I have come to understand about myself that it's important for me to work in a trade that I can create in, and one that makes other people happy. The best benefit of being self-employed is that I was allowed to be present when our girls were growing up. It allowed me to help start the Preschool at the NCRD, to volunteer at the school & go on field trips, and later to volunteer as support for the speech team.
Education: I am a proud Neah-Kah-Nie graduate of the class of 1985. I have also been the NKN Booster Club President off and on for the last 10 years. After high school, I went to ITT Technical Institute for business administration; something my mom wanted me to do. I studied to be an interior designer and achieved CID, and I got the message I would not be able to support myself on the coast doing so. In the end, my mom was right. Some of what I learned at ITT has supported my design career, family, and running a business. In my 20's, I had earned an ECE degree, and did daycare from our home so that I could be with the girls when they were babies. That training and experience helped me in becoming the mom that I am today, and volunteer at the school.
Family: My Mom is my greatest mentor, and being a mom is my greatest accomplishment. My Father loved the Ocean and was a fisherman. I learned to walk on a fishing boat in Garibaldi. Rodney, the love of my life and my partner in work has been by my side for nearly 30 years. We raised our three beautiful daughters (now a beaver, a duck, and a wolf), a son, and a nephew on and off. In my early life, I did not think I would be a Mother, so I treasure that experience. NKN provided an exceptional education for all of us. Our company is named after the girls, SAI. I am newly grandma to three, and mother-in-law to a wonderful retired marine, and Portland Fire inspector, who enhanced my own understanding of emergency services. I am oldest of three, and I love my nieces and nephews like my own.
 Why are you running for city council position 3 for Rockaway Beach? Originally, there was not an incumbent in spot #3, though there ended up being 5, and the people as the voted-in choice honored me. This time, it would be a waste of resources to change, both for the city, and myself. I'm using the same signs that I did in the last election. I try to reuse, recycle, and repurpose in my life if I can. No one can tell me why our seats are numbered. What if those were removed, and those with the most votes won? Why does 900 votes of the people lose, and 215 votes win a seat? I don't believe this works for citizens or staff. I am running to fix this stuff and for the economic health of our city. I want this to be a place our kids and grandkids can live, earn a living and raise a family as we have.
What experience/skills do you have that makes you the best candidate? I've attended City meetings for 20 years, worked in the public and private sector, and held numerous volunteer positions. Giving in ways through grant work at the wayside, and grants to improve the caboose. I support family-based tourism, leading events like the kite festival. I was Secretary for Nature Preserve Committee 8 years. I advocated for ADU's supporting livable housing. I advocated for a Public Works Director with an engineering degree, and asked if our loans could be refinanced. These are saving us a great deal of money. I asked more questions in our Budget Hearing than all other members combined. I have a gift of networking and use this for unity. I have positive relationships with our neighboring municipalities. I will continue doing these. I value where we live, I know how special it is. I love it here and our community.
What is Rockaway's biggest challenge and how will you and overcome that? Our two biggest challenges are finances, and the lack of working together in regards to them. The goal is to improve and increase services without increasing rates and fees. We can only do that by working together. That means all of our business community; city staff, and citizens, full time and part time. We allow retired professionals to sit on our citizen committees as the comprehensive plan demands and let them find ways to increase revenue. Lets look at ways to save spending, such as budget and tourism workshops. I want to stop allowing the old tactics of separation, of entities being pitted against each other. The two areas I hope to see heal first are the business community, and our emergency services departments. To survive COVID or a natural disaster, we must work together. All of us, our economic health, happiness, and even our lives could depend on it.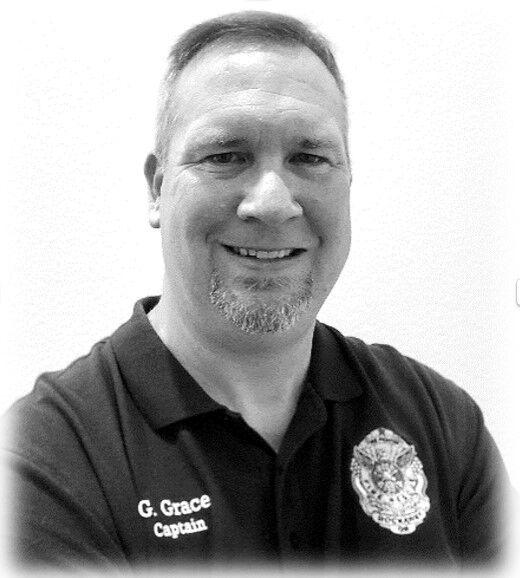 Occupation: Paramedic with Adventist Health Tillamook Ambulance and volunteer Firefighter/Paramedic with Rockaway Beach Fire Department.
Education: Nationally Registered and Oregon Paramedic Associate of Fire Science Degree
Family: Wife Debra and 2 dogs named Lily & Iris
Why are you running for city council position 3 for Rockaway Beach? I am running because 13 years ago I moved to this town and immediately fell in love with it. I consider it an honor to have the ability to care for the people of this town when I respond to emergencies with the Fire Department because I truly care about the wellbeing of this community. Serving on City Council gives me even more of an opportunity for continued service to the amazing people of Rockaway Beach and to be their voice in city government.
What experience/skills do you have that makes you the best candidate? I've spent the past 13 years building relationships and getting to know the people of this community. I believe those relationships and my ability to get along and work with others makes me the best candidate for this position. During my training as a firefighter and paramedic I've grown to see the importance and value of hard work, creative thinking, and problem solving. Those that know me understand my dedication to this community and how hard I will work for it. I do not come into this thinking that I have all the answers but rather I want to know what the citizens of this community want to do to make Rockaway Beach the best place it can be. I want to be their voice so their visions can come to reality.
What is Rockaway's biggest challenge and how will you overcome that? Obviously the health and safety of this community is very important to me as we wade our way through the murky waters of COVID-19 and will continue to be our biggest challenge until we get a working vaccine. COVID-19 has taken a tremendous toll on our tourism and local small businesses, which are the lifeblood of this community. I believe it is important for local government to support our local businesses through these tumultuous times by doing what we can to ensure their survival. Working with the community and business owners to better understand their needs and vision to solve the issues we face will better help us overcome this crisis. As well as promoting best/safe practices of CDC guidelines to ensure the safety of not only our residents but also our visitors.