Emergency crews from the Tillamook Sheriff's office marine division, Tillamook Fire Department and Tillamook Police responded to a person trapped in their car on Hwy 101 in Tillamook who tried to drive through the flooded highway heading north through town. The driver made it about 200 yards when their car stalled.
Sheriff office marine crews rescued the person without incident.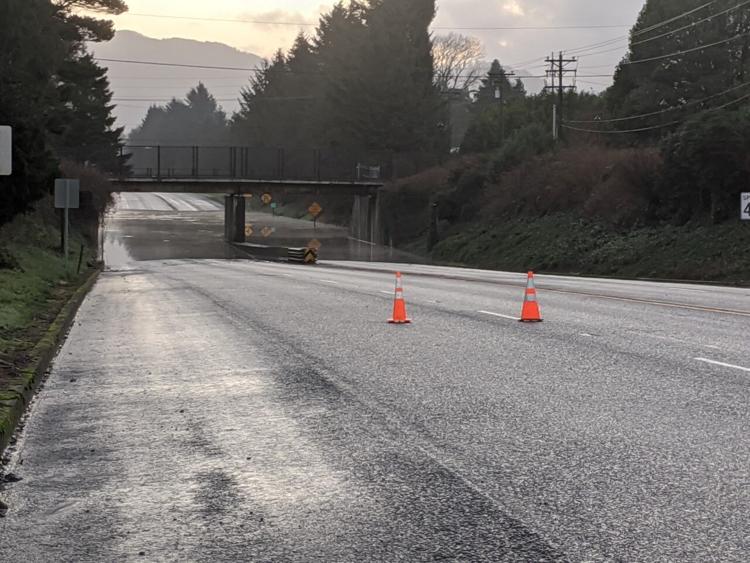 HWY 6 headed east out of Tillamook is also flooded under the train viaduct just east of the Adventist Church, drivers need to use Third Street and follow detour signs if headed east on HWY 6 out of town. Flooding on 101 in Tillamook is from the bridge over Hoquarton Slough near Rosenberg's Building Supply to the intersection of HWY 101 and Wilson River Loop Road near Fred Meyer.
The Tillamook Fire Department is also checking on a homeless man living on an island on Hoquarton Slough as flood waters begin to reside. We will release more information when it's available.