People come from all over the world to learn about the gray whales that travel along the Oregon coast each year. In the winter, Oregon State Parks watches nearly 20,000 gray whales from mid-December through mid-January as they travel south to the warm lagoons of Baja, Mexico. The whale watching for winter is Friday, Dec. 27, through Tuesday, Dec. 31.
The Whale Watching Spoken Here program places volunteers at whale watching sites during the two official watch weeks. Their official Whale Watch Weeks typically take place between Christmas and New Year's Day and during the last week of March. You can learn more about whales at the Whale Watching Center in Depoe Bay year-round or join at various locations during the Whale Watch Weeks.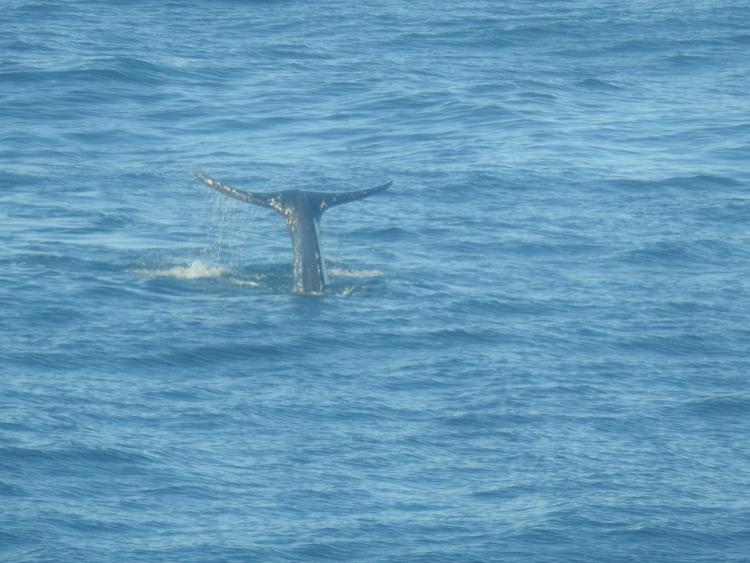 Last year, the whale watching volunteers spoke with over 52,000 volunteers from around the globe. To learn more about the two Whale Watch Weeks, the Whale Watch Spoken Here® program, or to sign up to become a volunteer, please click on the photo below or go to: https://whalespoken.wordpress.com/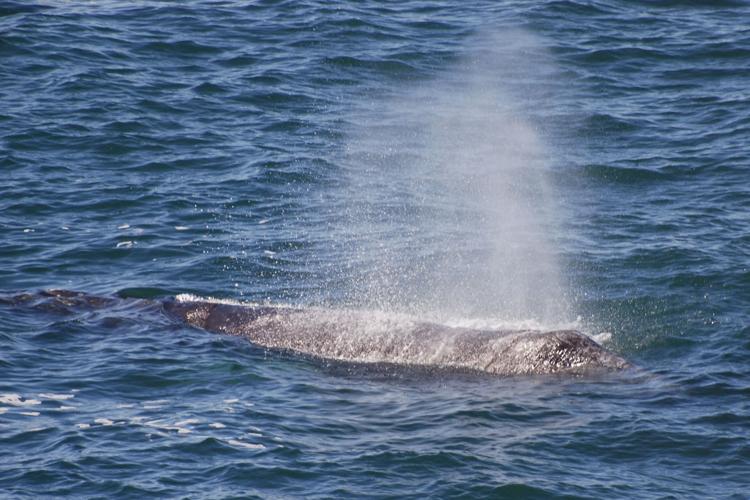 Volunteers sign up and train, said Oregon State Parks Ranger Luke Parsons, who coordinates Whale Watch Week.
"Their main job is to help the general public find whales," Parsons said of the volunteers.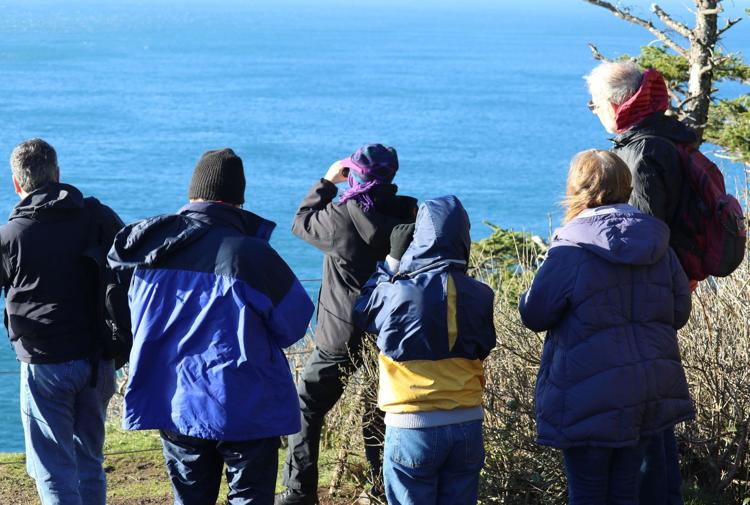 Parsons said 40-50 thousand people come and look for whales during Whale Watch Week. Volunteers are out at the location sites from 10 a.m. to 1 p.m. Dec. 27-31. Parsons recommends for people to whale watch in the morning. In the afternoon, as the sun sets, it makes it more difficult to see the whales.
"This is a program that has been going on for 40 years," Parsons said of Whale Watch Week.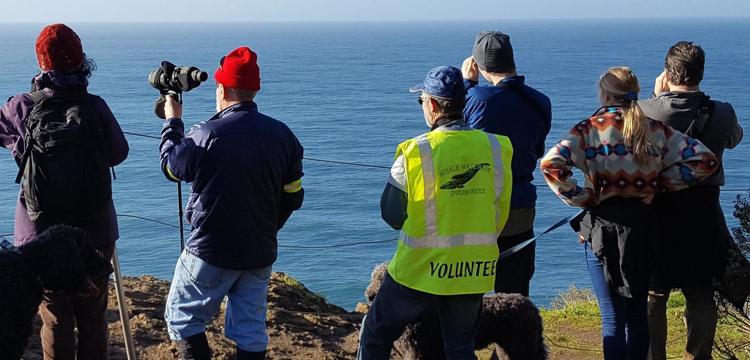 Parsons said this is a great way to highlight a lot of coastal parks and a great excuse to look for whales. Whale Watch Week is something that will continue for many years to come.
Check out some of the designated locations volunteers will be staffed during Whale Watch Week.
Best locations to see whales in Oregon:
Cape Kiwanda State Natural Area in Pacific City
Cape Lookout State Park in Tillamook
Cape Meares State Scenic Viewpoint
Neahkahnie Mountain Historic Marker
Ecola State Park in Cannon Beach