Terry Wright, Tillamook's Chief of Police since 1998, retired earlier this month after over 40 years in law enforcement. Wright came to Tillamook as the chief in 1998. Lieutenant Erica Bomar will act as interim chief according to Wright and will be able to apply for the position when the posting is up.
Chief Wright began his career with a Pebble Beach Company in California working security for the Pebble Beach Pro Am golf tournament, a gig he's kept over the years and will continue through retirement.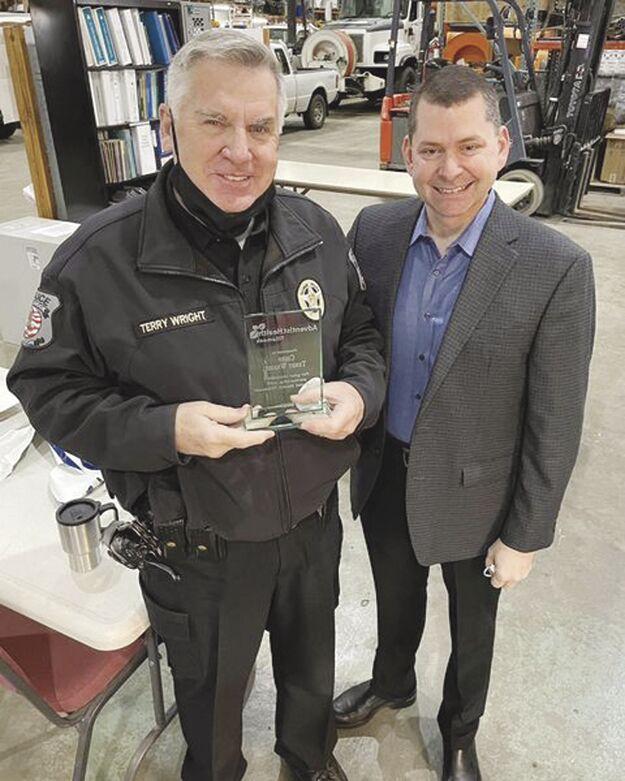 He then went to work for the Monterey County Sheriff's Office in California. He was hired by the Tillamook Police Department in January of 1998.
Chief Wright has been instrumental in ensuring the Tillamook Police Department has the best equipment and technology. He has built relationships throughout the years benefiting employees, community members and visitors. Wright had a keen interest in serving children through a variety of youth programs like his Cadet Program and Shop with a Cop.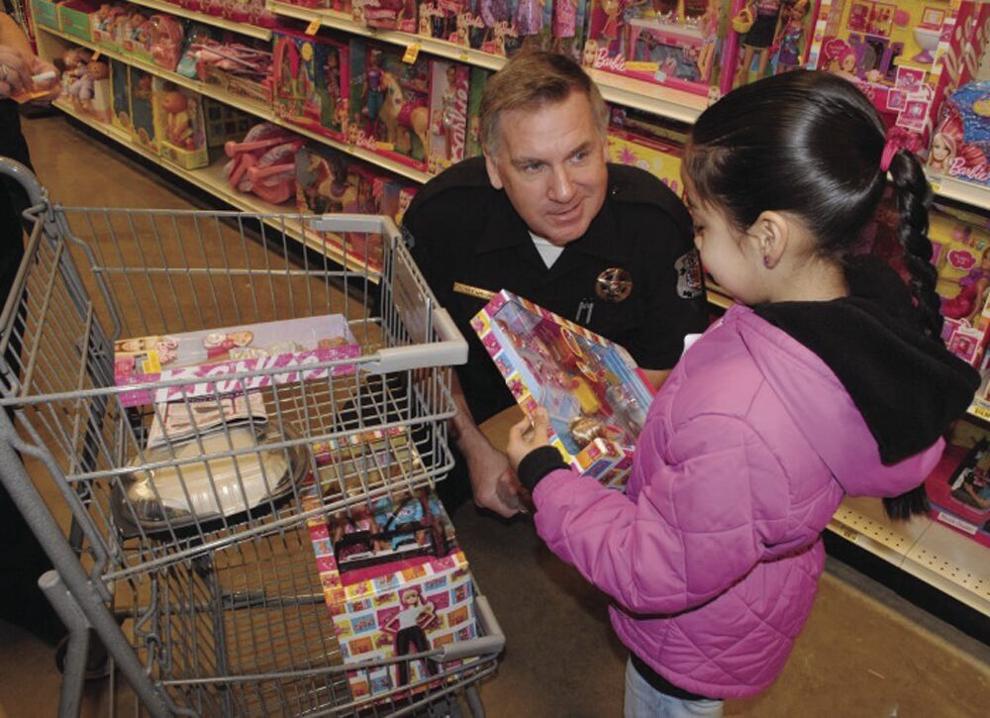 "The Tillamook County Sheriff's office wishes to thank retiring Tillamook Police Chief for his 23 years of service to the people of Tillamook, and for his support for all of the local public safety agencies," reads a statement from Tillamook County Sheriff Josh Brown. "It's difficult to fully relate the level of gratitude we have for someone who has committed so much of his life to public service. We sincerely thank Terry for all he has done and wish him nothing but happiness in this next chapter of his life"
Chief Wright has had many accomplishments through his long career. He is a member of the Oregon Association of Chiefs of Police where in 2009 he earned a Special Service Award, for chairing the auction committee for many years and for serving on the Board of Directors for many yards. Through his capacity with the OACP, he was a driving force behind the Law Enforcement Torch Run/Oregon Special Olympics.
He earned the Max Patterson Award in recognition of his efforts and dedication to an extremely successful and popular Police Cadet Program in Tillamook.
Wright was cited in 2003, 2006 and 2015 with the Presidents Award for his service to the OACP. He also was recognized as Deputy of the month, twice, Deputy of the Year, Monterey County Employee of the Year, received a Red Cross Lifesaving award for an infant, Outstanding Youth Public Safety Officer.
He's served on the state board for the Special Olympics, Marie Mills board, a member of Kiwanis, Make a Wish program, 20 years a volunteer assistant director for communications for SCRAMP, a nonprofit that ran the Laguna Seca Raceway in Monterey. served on the Oregon Medical Examiner Advisory board, the Tillmaook County Emergency Communications 911 board, the Oregon Fallen Badge Foundation, Terry responded and assisted with several Oregon law enforcement funerals.
"I started this program when I came to Tillamook," Wright said. "It is fashioned after programs I had in Myrtle Point and before that, Monterey County."
The Cadet program is a unique Boy Scout Program in that most law enforcement programs start at age 14. "Our program takes youth ages 8 to 20," he said. "We usually have about 35-40 youth in the program."
The program provides life experience and education through law enforcement related topics and training. The cadets participate in regular training and participate in community support functions, like parking at events.
"I'm proud to say two of your youth have received recognition from the Commission on Children and Families and several of our cadets have moved on to college," Wright said. "The Cadent's hours are tracked and in some years have put in about 3,000 volunteer hours total."
Wright was also instrumental in overall improvements to the entire police department. When Wright started his career in Tillamook he says, there were nine officers including the chief, a secretary and a parking enforcement officer. The department was located in part of the basement, working in horrible conditions. The radio equipment was very poor, the equipment in the vehicles was the same and their were other employee issues. There were no programs in the schools and no other special functions other then patrol.
Through various grants, Wright was able to replace the old outdated equipment. He successfully moved the Police Department into an above ground modern building that is functional for most of the police department staff. He revised the downtown parking plan. "The plan allows for changes, either by street, block or one side of the block, depending on dynamics and needs of the businesses involved," Wright said. "I've totally revised the traffic ordinance to include most traffic, parking and street use issues in Tillamook."
Chief Wright will undoubtedly be missed; he plans to move to Prineville and stay involved in running security every year in Pebble Beach for the ATT Pebble Beach Pro Am.
"I will miss this community and the people I've worked with over the years," Wright said. "This is a great community with great people who really care about the positive progress of Tillamook."