Oregon-based STEM-focused nonprofit, Oregon MESA (Mathematics Science Engineering Achievement) has created a student-friendly Invention Tool Kit and a mentor-based coaching program for students, educators and classroom to build their own microprocessor-powered invention right at home.
The Invention Toolkit is an innovative curriculum framework for middle and high school educators designed to help female, low-income and students of color practice using invention to solve real-world problems. Executive Director Tong Zhang said Oregon MESA was an after-school program that has now become virtual. Offered with full trainings and ongoing support for educators of all backgrounds, the toolkit facilitates the full invention process, from inception to product development, with an introduction to invention and human-centered stages and concepts, design activities, worksheets and lesson guides, and a pacing guide for implementation.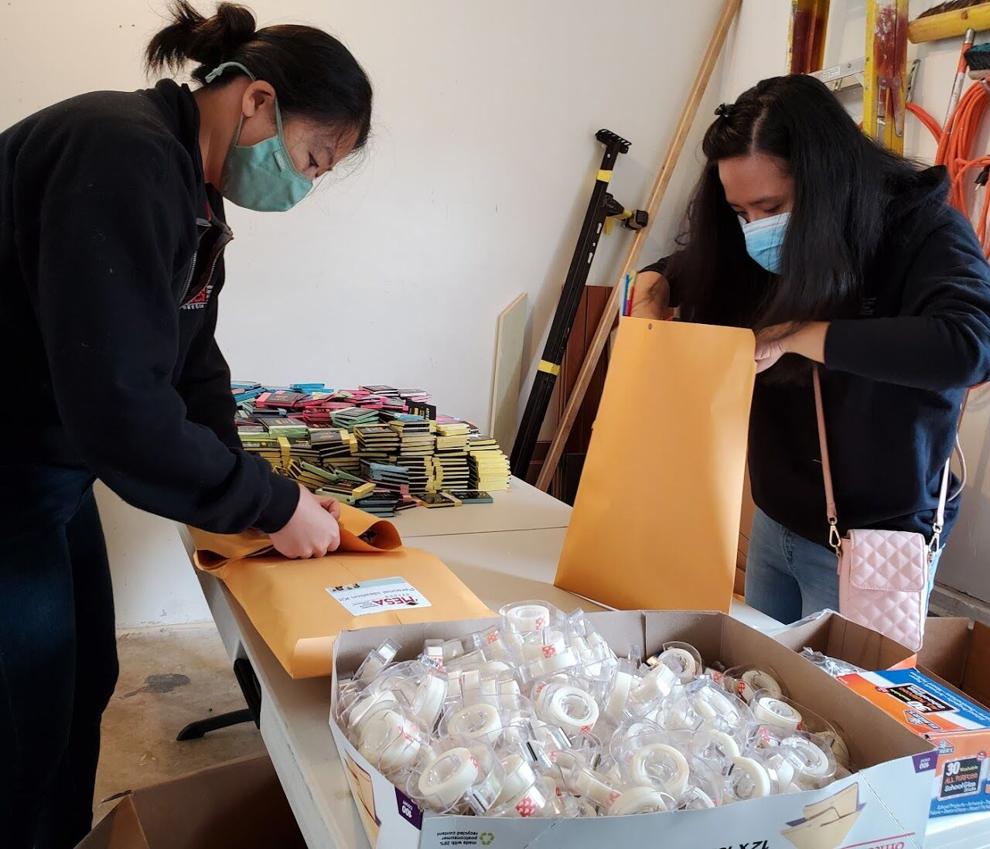 The students receive an ideation kit, which consists of craft materials to create prototypes, Zhang said. They also receive a micro:bit processor, which can power their devices. They will be able to create an invention based on their client's need in the community.
A past project was developing an invention for a client with visual impairments. The students created a class-seeking robot. Another client was senior citizens. The class created pill sorters of many different types. One was created for a senior citizen who was colorblind.
Zhang said this year, students are developing a device for their family, or "La Familia," as the project is also called. Also new this year, because of the experience of virtual learning, is the coaching program, which pairs STEM professionals and a college student to mentor those MESA students. They provide homework help and help them explore their career interest.
Oregon MESA alumna Yareli Torres Rincon started the program in 2013 at her school.
"It was a very hands-on experience," Rincon said.
Rincon said through Oregon MESA, she got to learn things about engineering and problem-solving. The students received prompts and were asked to build things in groups. She is now able to assess problems from her experience.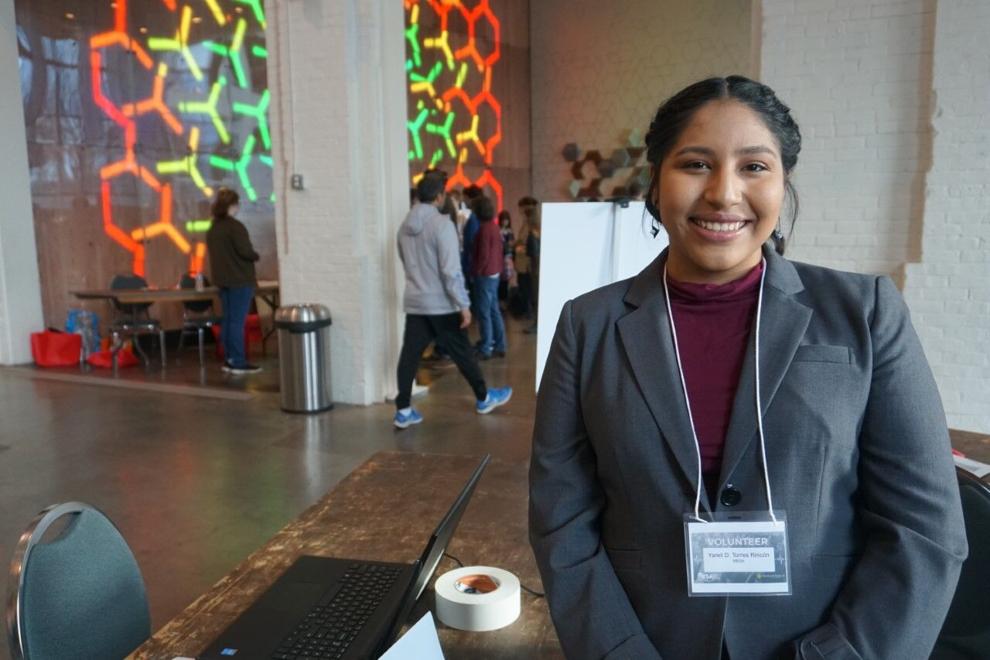 Rincon moved to different schools after her freshman year of high school and said she did a lot of allocating to try to get the program at her new school. It was eventually established after she graduated.
Rincon said working with a group, she learned there are people who have different skills. This helped the group approach a project from different angles. One project she worked on was how to create a prosthetic arm.
"There were also miniature projects," Rincon said.
One of the clients the students had was a woman in Uganda who had to go outside at night to use the restroom, which could often be dangerous, Rincon said. The students created a source of light the woman could use outside. There were other miniature projects related to finding new things to create.
Rincon was in the Oregon MESA chapter for three years and has been working alongside them for seven. She is now a MESA mentor, guiding students through this year's project. She is also a family coordinator for Oregon MESA.
"It's my way to give back to this program that has helped me," Rincon said. "It's been a supporting part of my life."
Rincon is a freshman at Portland Community College and is interested in studying electrical engineering or project design. She is also enrolled at Portland State University, where she will finish her degree, and then move on to law school. She wants to be a patent attorney, securing and protecting an inventor's property rights.
"I aspire to have my own firm and help other inventors," Rincon said.
Zhang said due to the COVID-19 pandemic, all curricula was pivoted to be delivered virtually. They have also worked to get the kits directly to students, rather than the schools. This year, Oregon MESA has delivered 500 kits directly to students.
Oregon MESA is also more engaged with families in the program, Zhang added. This includes helping them set up different access needs.
Students are recruited into chapters at the schools, Zhang said. Invention Clubs are also open to students. This is an open enrollment virtual program to support students during the COVID-19 pandemic who have limited access to a MESA School Program at their school. To be eligible for the Invention Club, students must be qualified for free/reduced lunch. If a school does not have an Oregon MESA chapter, students can start one. All of Oregon MESA's programs are free to students.
According to Oregon MESA, its 35 years of equipping educators with curriculum for invention education and creating innovators has helped improve graduation rates, as well as college admissions among its program participants. There is no experience required to get started in MESA.
Rincon said as a person of color, she feels Oregon MESA has been beneficial to her.
"I'm very grateful for those experiences that put me on the path I'm on," Rincon said. "It gives you the tools you need to succeed in life."