After several weeks of steep declines, what we are paying at the gasoline pumps is on the way up.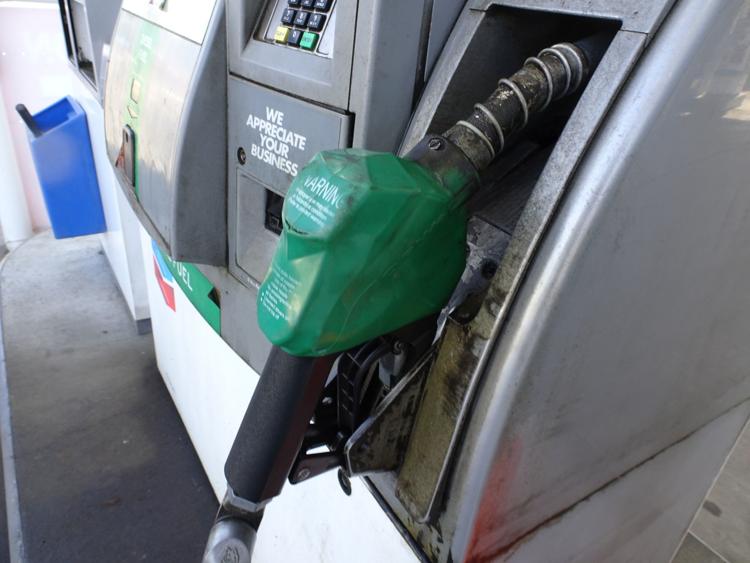 Pump prices are climbing due to increasing demand as states reopen for business and higher crude oil prices, according to the latest Oregon/Idaho America Automobile Association (AAA) price survey.
Over the past weekend, The Chronicle spotted unleaded regular selling from $2.29 to $2.47 a gallon in Columbia County. Prices were just below $2 a gallon in the Willamette Valley.
The national average is now just a few cents away from returning to $2 a gallon while the Oregon average is inching back up to $2.50. For the week, the national average for regular jumps seven cents to $1.96 a gallon. The Oregon average adds four cents to $2.44.
The national average dropped to a low of $1.76 in April and the Oregon average fell to $2.38 earlier this month before starting to rise again.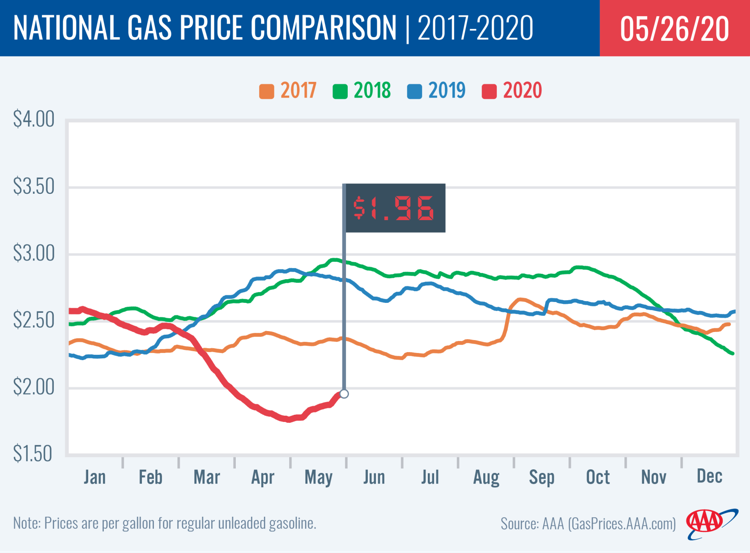 The more expensive pump prices can be attributed to fluctuations in demand and crude oil prices. In the past week, crude oil hit its highest price point – nearly $34 per barrel – since the Trump Administration declared the COVID-19 outbreak a national emergency and many states started implementing stay-at-home restrictions. While demand has been increasing since the end of April, it is down 28 percent compared to the first three weeks of May last year.
"Gas prices have been significantly cheaper than normal for the past two months due to the coronavirus pandemic and stay-at-home orders," Oregon/Idaho AAA public affairs director Marie Dodds said. "Now as states begin to re-open, pump prices are pushing more expensive, AAA expects gas prices to continue to rise, however prices should remain cheaper than last year."
One factor that could cause a sudden spike in gas prices is the Atlantic hurricane season, which is June 1 through November 30. The National Oceanic and Atmospheric Administration predicts the 2020 season will be above-normal, potentially resulting in 13-19 named storms. An average Atlantic hurricane season typically produces 12 named storms, including 3 major hurricanes.
Oregon is one of 49 states with higher prices now compared to one week ago. Colorado (+17 cents) and Utah (+14 cents) have the largest weekly increases. The District of Columbia (-4 cents) and Hawaii (-1/2 cent) are the only areas with weekly declines.
Hawaii ($3.18) remains the only state in the nation with an average at or above $3 a gallon.
The cheapest gas in the nation can be found in Mississippi ($1.58) and Arkansas ($1.62). This is the 11th week in a row that one or more states has an average below $2 a gallon. In all, 36 states are below that benchmark, down from 38 a week ago.
Oregon is one of 46 states with higher prices now than a month ago. The national average is 18 cents and the Oregon average is one cent more than a month ago. Wisconsin (+70 cents) and Ohio (+57 cents) have the biggest month-over-month increases. Montana (-5 cents) has the largest month-over-month decline.
All 50 states and the District of Columbia have lower prices now than a year ago. The national average is 87 cents less and the Oregon average is 99 cents less than a year ago. Alaska (-$1.34) has the largest year-over-year drop. Hawaii (-48 cents) has the smallest. In all, eight states have pump price averages that are $1/gallon or more cheaper than a year ago, down from 20 a week ago.
Oregonians can no longer pump their own gas, except in certain coastal and rural areas. The temporary suspension for rules allowing self-service gas expired late Saturday. The rule had been suspended due to the coronavirus to ensure that essential workers would have access to fuel during potential staffing shortages at gas stations. https://www.oregon.gov/osp/programs/sfm/Pages/Self-Service-Rules-Change-FAQs.aspx
West Coast
Pump prices in the West Coast region increased last week, pushing state averages up in the region. Arizona (+8 cents), Alaska (+7 cents) and California (+6 cents) saw the largest increases in the region.
Hawaii is most expensive for the 24th week in a row and as mentioned above remains the only state in the nation with an average at or above $3 a gallon. California, Washington, Oregon, and Nevada round out the top 5 and Arizona is 10th. Alaska is 11th for the third week in a row. Oregon is fourth most expensive for the 17th week in a row.
According to EIA's latest weekly report, total gas stocks in the region increased slightly from 30.8 million bbl to 31 million bbl last week. As gas demand continues to grow in the region, increasing stocks may help to slow price increases, barring any supply challenges.
Oil market dynamics
Crude prices generally increased last week then lost some ground on Friday due to tension between Hong Kong and China. There's growing market optimism that domestic crude demand continues to rebound as more states ease stay-at-home restrictions and demand for gasoline has grown. For this week, crude prices may continue to rise if the market believes that the 9.7 million b/d production reduction agreement for May and June 2020 between the Organization of the Petroleum Exporting Countries and other major crude exporters, including Russia, is helping to rebalance the global oil market as demand remains low due to COVID-19.
At the end of Friday's formal trading session, WTI decreased by 67 cents to settle at $33.25 per barrel. Markets were closed Monday in observance of Memorial Day. Today crude is trading around $34 compared to $31 a week ago. Crude prices are up about 162 percent in the last month and are about $31 less than a year ago.
Diesel
For the week, the national average remains at $2.41 a gallon. Oregon's average adds two cents to $2.58. A year ago the national average for diesel was $3.10 and the Oregon average was $3.31.