Coastal residents are reportedly organizing to stop what they say amounts to a fracking project under a pristine beach.
A letter was recently circulated in the community of Tierra Del Mar, to news organizations, and beyond warning of a proposed industrial drilling project. Opponents say the project risks sand dune contamination, "frack-out" emergencies, damage to foundations and septic systems of homes as well as endangering a threatened species nesting nearby.
The letter refers to Edge Cable Holdings USA, LLC, a Facebook subsidiary seeking permits from Tillamook County to bring ashore a submarine fiber optic cable at an oceanfront residential lot in Tierra Del Mar. Local resident Ed Ruttledge wrote the letter against the project. He believes there is no public benefit to Tillamook County and claims Facebook has refused to answer many questions about the development.
Ruttledge alleged the project was secretly planned for more than a year, with residents being advised about it this past December. He said neighbors were stunned to learn Facebook had purchased a lot to install a hydraulic directional drilling machine that will bore a hole under the public beach to connect with an international submarine cable consortium owned by Facebook, Amazon, Microsoft and others.
A Facebook representative confirmed Edge Cable Holdings is a subsidiary of the social media company and disputed claims of a clandestine approach to the drilling project.
"We've been working with the community, county, state, and federal officials to land our fiber optic cable in Tierra Del Mar since October 2018," Facebook spokesman Travis Reed said. "Our permit applications have been matters of public record, and we've held two public meetings in the community to share our plans for the site and work."
Reed said the cable project, a spur from the 9,000-mile Jupiter submarine cable system connecting the Philippines, Japan, and the U.S., would connect Facebook's data center in Prineville, Oregon to Asia and its global network, allowing users around the world to connect more efficiently with each other.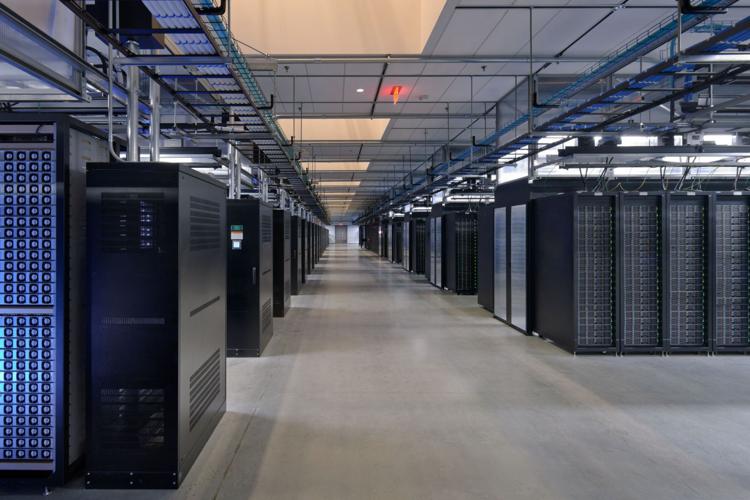 It is expected the project would take four to six weeks to complete, and the property would be returned to its current wild state upon completion, though Facebook is open to local input regarding a community space at the site. Reed noted that Facebook is the sole owner of the spur and neither Amazon nor Microsoft are involved in the project.
Ruttledge said the project violates standing zoning ordinances and he opposes a conditional use permit. He said it would allow Facebook to conduct an industrial venture in the middle of the quiet residential neighborhood. He also said residents of Tierra Del Mar have united against the project and are working to involve federal, state and local oversight agencies.
"We have to be the voice assuring former Oregon Gov. Tom McCall's legacy will be sustained," Ruttledge said. "We hope the County will help us out. It's every Oregonian's responsibility to protect the future of our Coast."
According to Reed, the Tierra Del Mar cable would be similar to the four other cables that are operational today in nearby Pacific City. More broadly, he said it is the same installation method and construction approach that has been used for over a dozen other cables in operation that land up and down the Oregon Coast.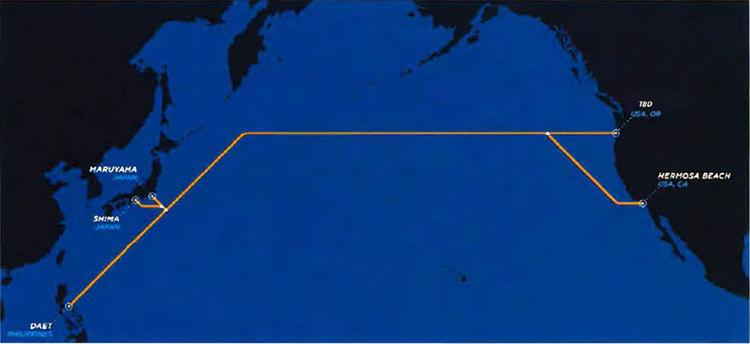 The proposed project consists of using horizontal drilling to build a 6-inch diameter pipe and a manhole to access that pipe. There are no plans to construct a building on the lot or block access to the beach, and all construction equipment and material will be removed at the completion of the project, according to Reed.
Reed also clarified how horizontal drilling differs from fracking. Horizontal drilling uses a drill head to bore a small path through rock and sand, while hydraulic fracturing, commonly called fracking and used primarily in oil and gas projects, involves filling a borehole with liquid under high pressure to force open rock fissures. Reed said fracking would not be used for the project.
"We will be using industry standard practices that have been applied successfully in previous cable landing projects in communities all around the country, including Oregon," Reed said. "Horizontal drilling minimizes the project's impact on the local environment and community."
Tillamook County Department of Community Development Director Sarah Absher confirmed Edge Cable Holdings submitted a permit application for a project in the Tierra Del Mar community.
Because the project is located in an area of special flood hazard, she explained that the Development Permit application and review pertains to Federal Emergency Management Agency construction compliance, adding that the review is completed administratively.
A second application that is required for the proposed project is a conditional use permit, which will go to a public hearing for a decision by the Tillamook County Planning Commission. The hearing date is yet to be determined. A public notice will be published once the application is deemed completed. Absher confirmed that the proposed project site is zoned for rural residential use.
Responding to concerns about fracking-style drilling, Absher said the scope of the permit review is limited to the two applications previously mentioned. She said the company is required to provide a hydrologic study for development on the property due to potential groundwater resources at the site.
"Any concerns related to drilling of any kind will be addressed through this study," Absher said.
Reed said Facebook's contractor, Subcom, has performed geotechnical surveys including soil and water sampling and testing beyond what is typically required by permitting agencies. He said Subcom has also offered in public community meetings to perform property inspections once permits are secured, and again after the work is completed, for any of the adjacent properties to ensure no damage has been done to water, septic or sewer systems, or property.
Countering claims the development was planned in secret, Absher said public participation has been part of the federal, state and local applications associated for the proposed development.
"The conditional use application will go to a public hearing before the Tillamook County Planning Commission where public testimony will be taken," Absher said. "The hearing notice will outline public input opportunities."
Absher added that if the planning commission decision meets an appeal, the appeal hearing would go to the Tillamook County Board of Commissioners.
"We look forward to working with the community and state to land this cable and further connect people around the world," Reed said.