Tillamook School District Director, position 3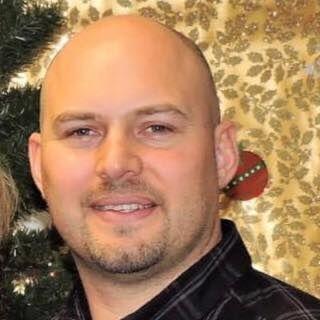 Occupation: Currently, I'm an appliance installer. I have a 17-year background as a heavy truck repair technician and welder/fabricator. In conjunction, I served 8 years as a volunteer worship leader (singer/musician/overseer) at one church in our community and another 4 years as a part time worship director at another church in our community.
Education: From grades 1-9, I attended a private, Christian school. My sophomore year, I began attending Tillamook High School and graduated with the class of 1998. I attended Universal Technical Institute where I earned my Associate's Degree in Truck and Industrial Technology in 1999.
Family: I have been married to my wife, Crystal for 22 years. We have 3 children. Caleb is our oldest at 20. He is just finishing up his Associates at UCC in Roseburg and will be transferring to Providence University in Montana to complete his BA. Alex is 18 and has started his career as a high skills worker in welding and fabrication. Our daughter Emily is 16 and a sophomore at Tillamook High School. She also plays basketball for our lady mooks. Our boys have been heavily involved with Tillamook Football and Wrestling since they were little kids. We have extended family on both sides that live in our community with many nephews and nieces involved in our school system and sports activities as well.
Why are you running for Tillamook School District Director, position 3? Recently, I've become concerned with the direction our schools are taking. As just a couple of examples, I believe we've gotten off track with our curriculum in recent years and also our handling of Covid as a whole in our schools. Balance is a great word; we've gotten out of balance. Based on CDC and OHA data, I firmly believe that our schools should have been fully open with no restrictions many months ago. Students need to be active to be healthy, that applies to both physical and mental health. The data simply does not support continued, restricted school activity. State mandates dictate much of this, but our local school board also has input into these decisions.
What experience/skills do you have that makes you the best candidate? With 12 years in ministry, serving 5 years on a church board and several years working a small sales business, I have developed the people skills and experience that it takes for the give and take of solving and addressing challenges in our school district alongside other board members and school leadership. Having grown up in our community and raising my family here, I have a broad knowledge of our local culture and the needs of local students and staff. Ideas/policies that may work for school districts in large urban areas will not work for our small, rural community. We need to recognize that difference.
What is the school district's biggest challenge and how will you overcome it? There are certainly many challenges that need to be continually addressed to make sure our students and staff are getting their needs met and have the best opportunities moving forward. However, the biggest challenge I see at the moment is the Covid restrictions. We are facing an unprecedented mental health crisis with our students due to restricted activities. I talk to parents in the community nearly every day that have children who are struggling immensely in some of our schools. Many are turning to private schools to alleviate the issue. Should the public choose to elect me, I'll do my best to work with other board members and school leadership to get our schools fully reopened to the extent that we can within the confines of state mandates. From more information and updates visit Facebook…"Hope and Change for Tillamook Schools – Jesse for TSD position 3"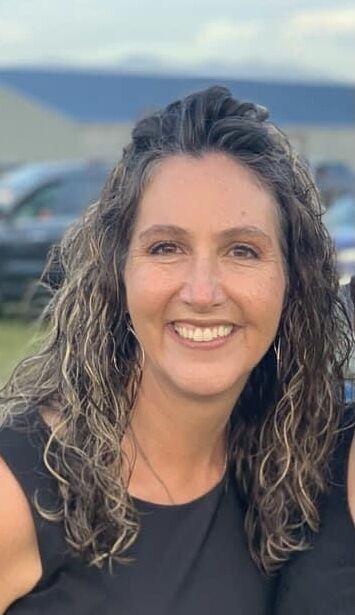 Occupation: Early Childhood Education - Administration. In 2015 I started at NW Regional ESD within the Early Learning Hub. Over the last 6 years I supported numerous projects including: the implementation of Preschool Promise Programs, kindergarten readiness grants (including Kindercamps) and bringing greater resources to early learning professionals and child care. As the Child Care Resource and Referral Director, I lead collaborative efforts to support child care providers and community leaders. Throughout COVID my team has worked to support child care providers with meeting changing health and safety guidelines and also obtain emergency grant funding. We have continued our usual work to increase the supply of quality in child care programs and deliver professional development to individual providers. Currently my teams are leading cohorts of professionals to deepen their child development knowledge, increase the quality of their learning environments and strengthen their business practices.
Education: After high school I obtained a Bachelor's Degree in Animal Science from Washington State University. After WSU, I continued to pursue opportunities to learn. I've taken hundreds of hours of training for a variety of pursuits beyond college and believe that those opportunities have benefited me and those I worked for and volunteered with far beyond just my college degree. I've completed training to be a wildland firefighter, firefighter 1, emergency medical technician, personal trainer and exercise specialist. I have the hours nearly equivalent of a bachelor's degree in early childhood education and am currently taking leadership training and Spanish. For anyone wanting to practice language with me, Yo hablo un poco en español.
Family: While at WSU, I met my husband Alex, who was doing an agricultural exchange program at WSU. Alex is from New Zealand, another place in the world with a lot of dairy cows! We moved to our family to Tillamook in 2005. Brock is a Junior at THS.Through COVID he took the opportunity to take several classes at TBCC. He enjoys soccer, track and surfing. He plans to attend OSU when he graduates. Kate is a sophomore, plays saxophone and also enjoys soccer. She is my thinker. I appreciate how much we talk and think out loud together. Jack is an 8th grader. He is my artist and animal lover. If his parents would allow it, I think he would have a zoo in his bedroom. Alex works for the Department of Agriculture. He began his work there as a Dairy Specialist and currently works as the Shellfish Specialist.
Why are you running for Tillamook School District Director, position 3? Outside of my regular work, I'm committed to my family, lifelong learning, and service to my community. Besides serving on school board, I've served on the Tillamook United Way Board of Directors, Tillamook Wellness Task Force and a variety of short term committees and volunteer positions that have allowed me to listen to and learn from the members of our community. In my first years as a board member I had a LOT to learn and I'm continuing to learn about how I can best serve our students. The work of giving back on behalf of kids and community motivates me. The work is not done yet – likely never will be – and I want to continue to work. I love people, love learning, love service. This is why I work hard for Tillamook School Board
What experience/skills do you have that makes you the best candidate? I bring 7 years of experience and a balanced approach to the school board. In my first years as a board member I had a LOT to learn and I continue to learn. Without curiosity to continuously learn, I could not have been successful as a board member. Board members are the gatherers of experiences and information from our community. The most important roles of a school board member are to set the tone and direction of the school district and to support the superintendent. As a board member and board chair I've done that by leading an effective Assistant Superintendent search in 2017, transitioning an Assistant Superintendent to Superintendent in 2018 and supporting the writing of new board goals in 2018. Our board goals focus on people: communicating with people, recruiting and retaining people, supporting achievement of people, prioritizing wellness of people, understanding and valuing perspectives of all people.
What is the school district's biggest challenge and how will you overcome it? This year this has been harder than ever. Our children need their teachers, they need high quality education, they need safety. Our teachers need their students, they need time to develop new and different skills, they need safety. Balancing different needs and views of students, families, and teachers across our community. This is the biggest challenge that I think our schools could continue to face as we try to regain time in school and in person for learning. We need to bring people together in a supportive way that gives options to families and values all people. I hope that the community will vote for kids - vote for balance on the school board in the next election.