Tillamook School District Director, position 2
LaDonna Coon, 47, soon to be 48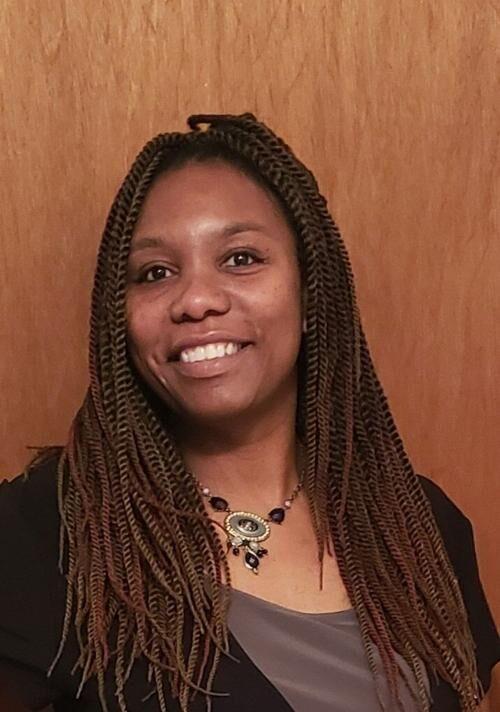 Occupation: Operation Manager in the Tillamook Virtual Eligibility Center for Oregon Department of Human Services
Education: Working towards an Associates Degree in Healthcare Administration. I also have a pharmacy technician degree.
Family: I am married to Rick Coon who was born and raised here. We have five children, four of whom attended school here in Tillamook and three grandchildren who attended school in Tillamook.
Why are you running for Tillamook School District Director, position 2? I am interested in continuing in my position on the school board because I would like to give back to the community and the school district that has given to my children and me. I simply just want to be a part of something that is bigger than myself.
What experience/skills do you have that makes you the best candidate? I do not know that I am the best candidate but I do feel like my current role on the board gives me some insight as to how the board functions. I also feel that my experience at ODHS and my previous healthcare experience gives me specific experience and knowledge of Oregon Administrative rules and laws. I am used to reading, interpreting and relaying policy.
In addition, I feel that as a black person who is married to a white man and has bi-racial children, I believe that I can bring a unique perspective to the board.
What is the school district's biggest challenge and how will you overcome it? Currently, the biggest challenge is the state of emergency due to Covid. I believe that our district has done an excellent job of supporting our administrators and students in returning to school. The level of care that has been given to ensure the safety of all has been tremendous. For instance, the one way directions in the schools, the hand washing stations, the temperature checks. These are just a few of the things that I have seen firsthand as a liaison. The option to continue going virtually for those students and/or parents who are not comfortable with returning is amazing as well.
Honestly, there is nothing that I would do or think that can be done to "overcome" the school's biggest challenge at this moment. The continued social distancing practices and conscious awarenesses that are already put in place are to be commended.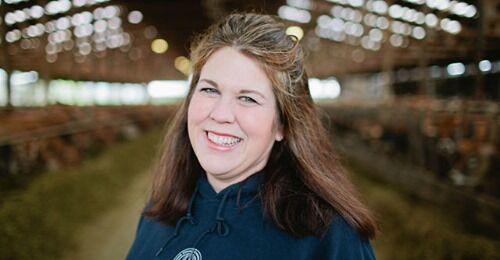 Education: I grew up here attending Tillamook Schools and being involved in the community. I completed my Bachelor of Science degrees in Agricultural Education and Animal Sciences at Oregon State University. I've been involved in numerous state and national leadership programs and am a graduate of the National Young Dairy Leadership Institute. I am a student at heart and strive to continue my education. I am always eager to learn and help others achieve success and opportunity.
Family: My husband Joe and I are thankful to be raising our four children, J.D. age 9, Arlee age 8, Nellie age 6 and Madelynn age 2 in our supportive and close-knit community. Our children have attend(ed) South Prairie Elementary, Liberty Elementary and the Pre-School Promise Program – Wilson Campus schools with positive experiences. We love being a part of this community and the opportunities it provides for every member of our family.
Why are you running for Tillamook School District Director, position 2? Our schools are the foundation for the future. I care about the quality of education and opportunities we are offering the youngest members of our community and understand how these early childhood experiences help shape future adults and community members. I grew up here and felt the caring support of our schools and the people who live here. Once starting our own family, I further realized how important it is to me to provide my children with the same opportunities and experiences I had as a child. I want to help make sure our system is inclusive to all our students, that we have options that work for our families and that we help each student find success and prepare them for real world living. Well thought out, fiscally responsible and objective decisions that help make a difference in all of our lives are important to me.
What experience/skills do you have that makes you the best candidate? My diverse background helps qualify me for becoming a school board member. Decision making, budgeting, comparisons, and direct communication are skills I am versed in. I have served leadership roles on several state and local boards where these skills were integral to success. Additionally, my husband and I owned/operated our own farm before joining my family on our dairy. This gave me hands-on experience with fiscal responsibility, time and employee management, regulations and economics. Currently I write procedures and policies, manage employee training and accounting on our family farm.
Perhaps my passion for providing an opportunity for quality, hands-on, real world education for all our children is what qualifies me most. I believe in choices for our students and thinking outside of the box for solutions that work for all. I am committed to learning experiences that will help our students succeed in life no matter which path they follow.
What is the school district's biggest challenge and how will you overcome it? Where our students are at academically, emotionally, and physically is one of my greatest concerns. I believe a strategic plan is needed to achieve forward strides as quickly as possible. I want all students to be in as normal a schedule and environment as we can provide. I believe in choices for families and would like to see students filling our schools full time and the virtual academy continue for those who so choose.
This pandemic has created division in our schools. Unexpected change and uncharted territory has caused a lot of uncertainty in our students, faculty and staff family. Our employees need to be appreciated and valued as part of the team in charge of changing kids' lives. These relationships need cultivated and healed so we can continue to push ourselves forward, working together to do what is ultimately best for our students.