Tillamook School District Director, position 1
Matthew Petty, age 41 years old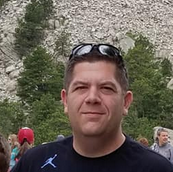 Occupation: I currently work for Tillamook County Creamery Association as a Regional Employee Services (HR) Manager on the People and Culture Team.
Education: Graduate of Tillamook High School. I am a Certified Labor Relations Professional (CLRP), have a sHRBP certification, and a Certificate in Employment Law, IAML
Family: I am married to my wife, Kelsey, and we have two boys, Clayton, 12 and attends East Elementary and Cody, who is 9 and attends South Prairie Elementary.
Why are you running for Tillamook School District Director, position 1? I have always had a passion for public education and have been a supporter of our schools and their programs, from Charity Drive to FFA to elementary fundraising, boosters, and scholarships. Like most families, we all have had to take a much larger role in our children's education due to the Pandemic. I started thinking about seeking a seat last spring; after some consideration, I decided last October to run in this election. I strongly believe the school board should be made up of people who want to serve and are in it for our children and the next generation of kids. I am a firm believer in doing what is right, and I am not afraid to make tough decisions when it is the right thing to do. I also believe in complete transparency because parents and educators alike deserve to understand the School Boards rationale for the decision's they make.
What experience/skills do you have that makes you the best candidate? While education is a large part of the board's responsibility, they also oversee the budget, policy making, and human resource responsibilities. In addition to my passion for public education, I have experience in these other critical areas as well. I have managed and overseen large multi-million-dollar budgets. I serve as a Trustee on a Health--Welfare and Pension Trusts that oversees 10's of millions of dollars collectively in funds and benefits. Also, I am passionate about people. We have some of the best educators, educational assistants, admin staff, technicians, and support staff, and I want to make sure that they are heard and felt cared for. I understand recruitment, retention, and what it takes to be a top-notch employer. Lastly, as a parent of children in TSD9, I know firsthand the challenges we face around how their education is delivered currently and the transition back to full-time in-person learning.
What is the school district's biggest challenge, and how will you overcome it? There are a few significant challenges that lie ahead for our district. The first, is getting our kids back to full-time in-person learning, while assessing how much the achievement gap has widened. The district needs to prepare and plan for addressing the needs of all students and how to successfully get them back on track. I will work tirelessly alongside our administration to ensure that our staff are equipped with the resources they need, not only for a smooth transition, but with ways in which to evolve our educational methods. Additionally, the district faces hiring and retention challenges. I will work hard to ensure that we have a strategic hiring and retention policy that works! Tillamook community is a wonderful place to live. With the right plan, we can create a destination district to attract and increase our top educators, and staff's retention that represent our students and their demographics.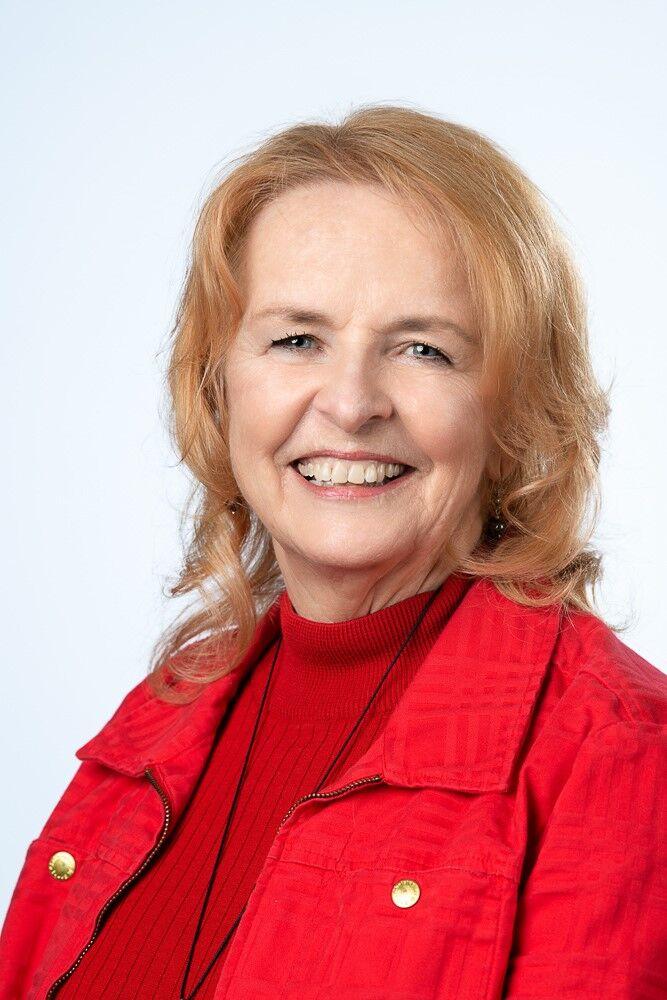 Occupation: For the past 15 years, I have been a volunteer Court Appointed Special Advocate (CASA) representing kids in the Child Welfare System in Tillamook County. Currently, I work part-time as a Victims' Assistant in the Tillamook County District Attorney's Victim Assistance Program. In 2001, I retired from a career in human resources.
Education: Bachelor's of Science in Communication Science from California Polytechnic State University Pomona
Family: My husband Larry and I have been married for almost 58 years and have lived in Tillamook for the past 20 years. We have four children, ten grandchildren, and four great-grandchildren. They completely have my heart! They all live on the west coast so we are able to see them frequently throughout the year (unless it's a Covid year).
Why are you running for Tillamook School District Director, position 1? I want to bring my lifelong experience as an advocate to help make a difference in the lives of our students, our teachers and the staff of School District #9. My life and work experiences will help me positively contribute to the Board. Our public schools are a service to our community by providing solid education and so much more — sports programs, extracurriculars, structure, and for some, the healthiest meals they get in a day.
Through my 15 years as a CASA (Court Appointed Special Advocate) representing kids in the Child Welfare System in Tillamook County, I understand first-hand that every kid needs tools to succeed. I will work tirelessly to deliver on this as a School Board Director.
What experience/skills do you have that makes you the best candidate?
Advocate: Currently, I advocate for victims of crimes in Tillamook County, and as a CASA, I advocate for kids in the child welfare system.
Professional: In my career in human resources, I worked collaboratively with many different people in order to successfully resolve conflicts. Through this, I have experience developing creative solutions to complex problems.
Board Service: I serve on the Foundation Board of Tillamook Bay Community College and have served on four other Boards in Tillamook County: Tides of Change, Master Gardeners, AAUW, and the Citizen's Review.
Volunteer Service: Throughout my life, I have volunteered in the classrooms and with after school activities. I've served on four Scholarship Committees for organizations in Tillamook County. Now I want to put my volunteer energy into helping all students in Tillamook have the tools and opportunities that serve their unique needs and assure their success.
What is the school district's biggest challenge and how will you overcome it? Of course, the biggest challenge right now is getting our students, teachers and staff back into the classroom safely and full-time. As a member of the Board, I'll work collaboratively with all stakeholders, and within the CDC and state guidelines, to make the transition back to in-person learning as smooth as possible. Distance learning has been very hard on the kids, and for some even more than others. I pledge to work with the Board to make sure there are ways for each child to get the support they need to succeed.