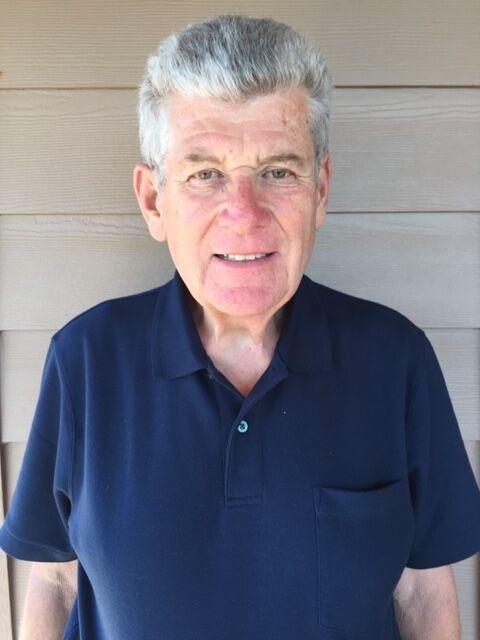 Occupation: Retired US Naval Officer and manager in the Financial Services Industry.
Education: Graduate Jesuit High school Portland OR
Portland State University, BS in Accounting
US Naval War College, Newport RI in Economics
US International University, San Diego, MBA coursework
Family: Phyllis and I have been married for 52 years, have three grown sons and three grandchildren.
Why are you running for mayor? I am running for my third 2 year term as Mayor of Manzanita. I will continue in lead our community through the pandemic to better days next year. I get a certain amount of personal satisfaction from serving the community I live in.
What experience/skills do you have that makes you the best candidate? I have served as mayor of Manzanita for the last four years and before that served on the city council and the planning commission. I have extensive experience in administration, budgeting, personnel and planning and during my time as a career officer in the U.S. Navy and as a manager in the financial services industry. I was repeated called upon to provide leadership on a range of difficult issues. I bring those skills and perspectives to the job of mayor.
Additionally, I know that positions of public trust require a continuing and steady commitment to doing the work even when it becomes difficult. The easy path is often to throw up your hands and say this is just too difficult or complicated, but I've never been a quitter and I will always work to solve problems and address issues through openness, common sense, honesty and a commitment to developing consensus.
What is Manzanita's biggest challenge and how will you overcome it? The biggest challenge will continue to be providing high quality public services and attracting and retaining a first-rate city work force, while managing the city's financial affairs in a fiscally responsible manner. A major part of addressing the challenge of delivering quality public services is to make wise decisions for the long-term about a new city hall facility that is right sized for the community's needs and is located out of the tsunami zone. I remain committed to working with a talented city council and the entire community to address these priority needs.
Scott Galvin, 67,  born Dec. 14, 1953 in Portland, Oregon 
Occupation: Construction Management, Project Management. The vast majority of the years revolved around the Semiconductor Industry.
Education: Grade School: St. Charles NE PDX, Benson Polytechnical H.S. NE PDX; graduated from Portland State University, Bachelor of Science in Business Administration
Family: Parents were Betty and Terrance Galvin, residents' and small busines owners in Manzanita from mid-1980's to 2000. "The Candy Basket" now named the Mighty Thai.
Judi and I together have 5 sons, 4 grandchildren, 2 great granddaughters.
Why are you running for mayor? The voice of the residents of Manzanita is paramount. The city council is a conduit for the will of the residents. The democratic process regulates policy. I believe that I have the skills to build consensus of a shared vision of all of the residents.
What experience/skills do you have that makes you the best candidate? Experience-In my career I sometimes worked with small teams of men and women and other times, teams of 200 +. I learned to be flexible and mold my approach to the specific situations or tasks. I worked with a lot of engineers and this caused me to be very "fact" based. My work also made me be very conscious of the bottom line.
Integrity -being honest, trustworthy, and reliable.
My father told me "a man is only as good as his word".
I lead by example and I will own up to my mistakes.
Communication – I strive for clear and concise communication.
Empathy- I work hard at understanding and recognizing others' feelings and perspectives. You cannot effectively lead someone you don't understand. You can only motivate and influence a person when you know how they feel.
Vision – from Good to Great by Jim Collins. "yes, leadership is about vision. But leadership is equally about creating a climate where the truth is heard and the brutal facts confronted. There's a huge difference between the opportunity to "have your say" and the opportunity to be heard. The good to great leaders understood this distinction, creating a culture wherein people had a tremendous opportunity to be heard and, ultimately, for the truth to be heard."
I have a vision for Manzanita that involves slow and steady progress of a shared value that reinforces our current comprehensive plan. One that looks forward, keeping with desires of the majority of the residents and property owners in the city. "The plan must have the support of the majority of the community". "The plan is not to be used for the benefit of a few property owners or special interests, but the city as a whole".
"Manzanita is a quiet, scenic, residential and resort community".
What is Manzanita's biggest challenge and how will you overcome it? Unity- Win or lose we are only as strong as the total. This election has created an opportunity for the residents to voice their concerns. If I win, I will work with the existing council to bring the community together. If I lose, I will let the majority prevail, that is the democratic process. I do love this community and feel grateful to call this home. You are my neighbors. Thank You.