We certainly can't complain about the warm and dry weather we have had in April this year. As I write this in mid-month, the forecast is for warm temperatures and no rain for another week or maybe two. It is very unusual for us not to have a rainy April, for as we all know "April showers bring May flowers."
A neighbor asked the other day if it was safe to put her plants outside yet. I can't really blame her for wanting to get a head-start on gardening, especially when the weather is so mild and sunny. But I had to tell her that putting plants out in mid-April depends on the plant.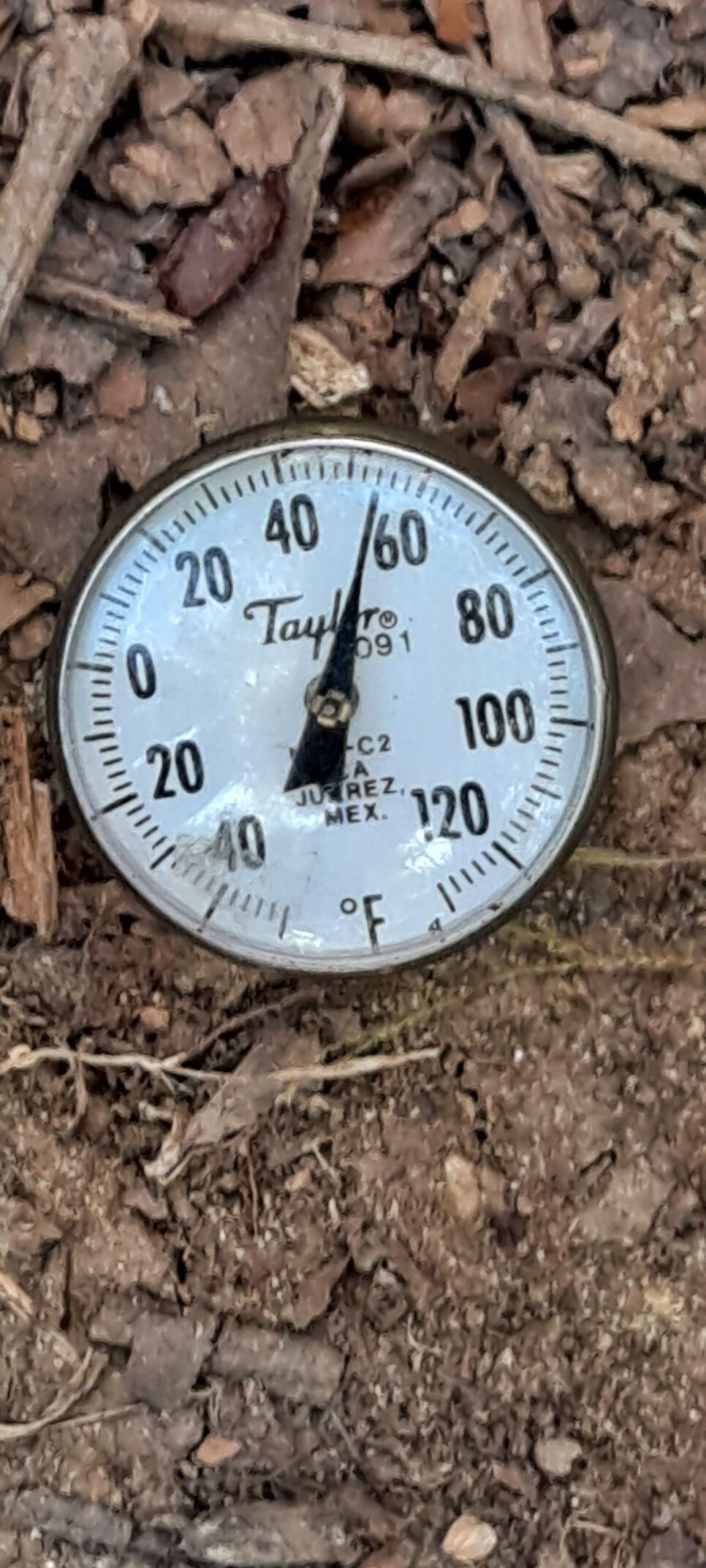 The perennials, of course, can go out into the garden at any time in the Spring. They are built to handle all kinds of weather, so a brief cold snap won't do any harm. This is most true of primrose and pansies who thrive on cool weather. Hardy fuchsia and bleeding hearts will certainly make it okay. But the annuals and certainly the vegetables should be planted out on a more conservative schedule.
Petunias, although they look very pretty in the flats in the nurseries, should be planted closer to Mother's Day than late-April. Other blooming annuals like lobelia will be best served by sticking to the mid-May planting. Its amazing how much two short weeks can mean in the soil and air temperatures.
Vegetables are another entire matter. They are very sensitive to cold and wet temperatures and can rot in the ground if planted outside too soon. This is where a good soil thermometer can come in handy. You can find expensive ones for upwards of $40, but a $15 thermometer works just as well. I have had mine for over 10 years now. Check the soil temperature at 2 inches down at the same time each day for a week. This will give you an accurate reading to know when the soil is staying at a specific temperature.
Let's try a few timing examples of popular veggies. Onion sets can be planted in April but only if the soil is dry enough to work without clumping or being soggy. Soil temps for onion sets should be at least 40 degrees. When the soil temperatures reach between 45 and 50 degrees – usually in mid-May – you can transplant broccoli, Brussel sprouts and cauliflower into the garden. Potatoes can also be planted at this time.
But to have successful tomatoes, peppers, squash and cucumbers, you will want to wait until mid-May or later, depending on the rains and air temperatures. This is when the soil temps reach 65 to 70 degrees and the air temps are 60 or so. For tomatoes, the optimum air temps should be between 60 and 80, and for peppers and cucumbers growth is best at air temps between 70 and 80. Tomatoes do best when night temps hover around 60 to 65 degrees. That allows the plants to set fruit for ripening.
For a longer harvest of all these plants, try planting several varieties that have different ripening dates. These dates can generally be found on seed packets, in seed catalogs and sometimes on the tags of the starts.
Every single garden has its own micro-climate which will dictate when best to plant out vegetables. We can see this each spring when rhododendrons in neighboring gardens will be blooming at different times, even if they are the same species. Thus, also important for vegetable success is the number of Growing Degree Days (GDD). This, basically, is the measure of average heat accumulations. There are some intricate formulas, but Washington State University came up with an easier way to measure. Take the average daily temperatures (Fahrenheit) for a series of days. The longer the time period, the more accurate the measurements will be. Then subtract 50 from that average daily temperature. (If the answer is less than zero, then the GDD is zero, thus the GDD is always a positive number.) Knowing what your GDD is for your garden will not only be helpful when selecting plants, it will help you to know when to plant them for optimal production. Adding the GDD since planting will calculate the GDD for each crop. And each crop will be different.
By doing a little pre-planting research, you will have a better chance at a successful vegetable garden!