Hard to believe that we are approaching the gift-giving season already this year. Which means it is also time for my gift suggestions for your gardening family or friends or maybe just for yourself. My late November gift column traditionally gives ideas for long range gifts, while my early December column will give ideas for local and last-minute gardening gifts. So let's get started.
As always, I have to have a few books on my list. This year, I have selected a book for novice gardeners called "Gardening Basics for Dummies, 2nd edition." Written by professional horticulturist Steven A. Frowine and approved by the National Gardening Association, this book is straightforward but also written in a friendly manner so it is easy to read and understand. Coming from the "For Dummies" series, you know this will become a staple in your library of how-to books. It includes chapters on soil, tools, choosing the right plants, gardening with children and much more. List price is $25.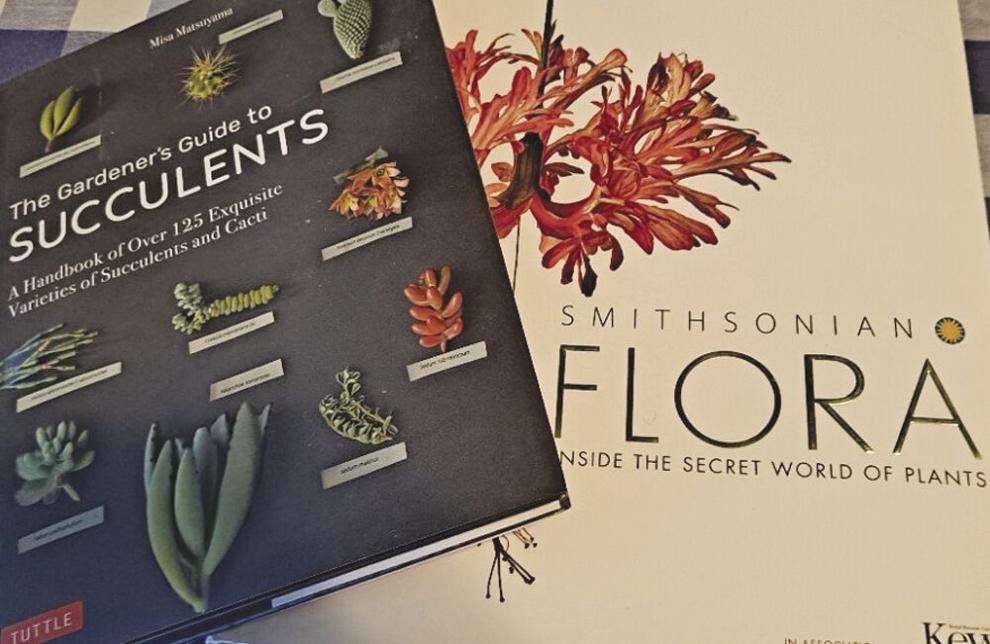 Another book I want to put on my personal Christmas list is about – what else? – succulents. Actually, there are two in this category. The first is Misa Matsuyama's "The Gardeners' Guide to Succulents; A Handbook of Over 125 Exquisite Varieties of Succulents and Cacti" from 2020. This is one of those hardback books that is not only informative but lovely to look at. Runs about $17. Another good succulent book is "Essential Succulents; A Beginner's Guide" by Ken Shelf. Although it was published in 2018, this book is Amazon's Number 1 Best Seller in Ornamental Plant Gardening. The author is the owner of a garden and lifestyle shop in San Francisco and has been teaching about succulents for over a decade. Since he also creates specialty centerpieces and arrangements, he brings his creativity to this book. If succulents are your gardener's new hobby like they are mine, this is a great book to get them started on the information they need to know. List price is $19.
Of course, not everyone is addicted to succulents the way I am. But honestly, any obscure type of gardening will have a myriad of books to show you how to do it. For example, I am determined to learn more about mushrooms in 2022, and found several possibilities to help me. Timber Press has a field guide called "Mushrooms of the Pacific Northwest" by Steve Trudell and Joe Ammirati that was published in 2009. Lots of good photos and descriptions will make it easier to ID the 460 types of mushrooms found in the Pacific Northwest woods. List price on this one is $28. A more recent publication from just last month is Darcy Field's "Foraging Guide for Pacific Northwest Mushrooms." This is a guide to PNW mushrooms - edible, inedible, and even poisonous - that will help you recognize and identify over 40 mushroom species. Darcy tells of the edibility, the season, and locations to forage for them, too. I am still not sure I will feel comfortable picking my own mushrooms, but I do want to learn more about them. Paperback version is $22 but it is also available through Amazon Kindle, which would make it nice to be able to access from your phone while hiking.
Another older book (published in 2008) is Rodale Press's "Perennial Combinations; Stunning Combinations that Make Your Garden Look Fantastic Right from the Start" by C. Colston Burrell. This paperback offers page after page of beautiful perennial gardens combined with a numbered photo key and plant list. Even though this was published 13 years ago, the ideas and variety of combinations make this one of those timeless gardening books. Amazon has a paperback for a little over $24.
And for the vegetable gardeners out there I can recommend Timber Press's "Guide to Vegetable Gardening in the Pacific Northwest" by Lorene Edwards Forkner. This is written in a format that goes month-by-month so you can easily follow what you should be doing and when. And you don't have to start in January…you can start in whatever month you chose. This book will help you choose the plants you want and tells how to get the best harvest from them. Published in 2013, this book lists for $13.
A final book for your list is "Flora; Inside the Secret World of Plants" published by the Smithsonian. This could easily be a coffee table book because it is so pretty. But it also has lots of great information about the Wonderful Word of Plants. The hardcover sells for only $27 online.
That should give you a good start on book shopping for your gardeners' Christmas lists. This is not the year to procrastinate, though, as we are already being warned of shortages and long shipping dates.
Wishing all my readers a very happy and safe Thanksgiving. Despite a global pandemic, we really do have a lot to be thankful for.