Decades of hard work paid for local butcher Matt Freehill as he took home $10,000 for winning The Butcher, a new competitive TV show on the History Channel. Cutting meat since the age of four, it was a victory worth savoring.
Freehill has become a local celebrity since his winning episode, which aired at the end of May. He's been asked to pose for photos, tell the tale of his victory, he's even getting congratulatory calls from all over. For the fourth-generation butcher with 46 years of experience, it's almost like a lifetime achievement award.
Stepping back in history a bit, Freehill bought Tillamook Meat and re-opened the shop, which had been closed for three years, back in the summer of 2010. He planned to teach his sons the art of meat cutting and turn the operation over to them in five years. Business took off so well he wasn't able to step away yet – the customers just keep coming. Freehill opened his first shop in California in 1980.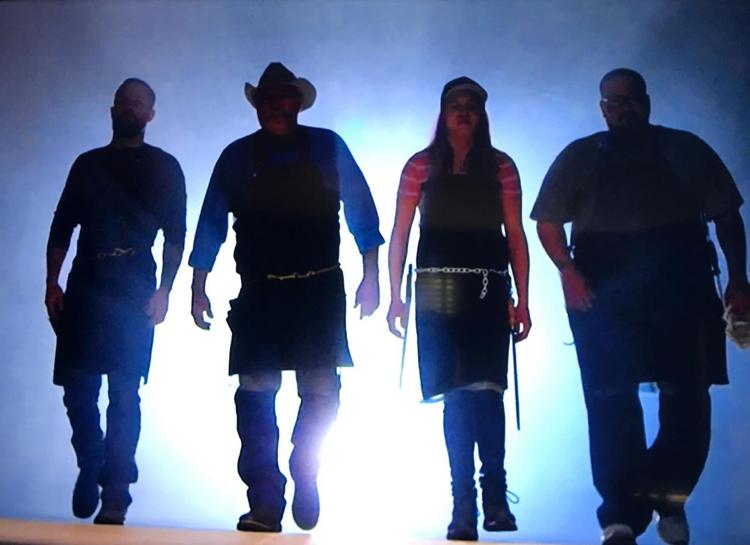 Being a butcher means fine-tuning your eye for meat as well as your knifework. Freehill said the animal is like a puzzle with hundreds of pieces that have different uses. You have to learn what each part does for the animal when it's alive, and how that part can be used for food. When it comes time to cut, only repetition can build your skill. Freehill started out on an assembly line, breaking down 25 cattle a day. You can see the knotted callouses in his palm from gripping the knife handle.
An online friend told Freehill about the recruiting for The Butcher, saying he was a natural fit for the show considering how long he had been in the business. After a couple of interviews, Freehill had a call with the executive producers, sent in his resume and the next thing he knew, he was on his way stardom.
"It happened pretty fast," Freehill said. "Maybe about a week after I called them."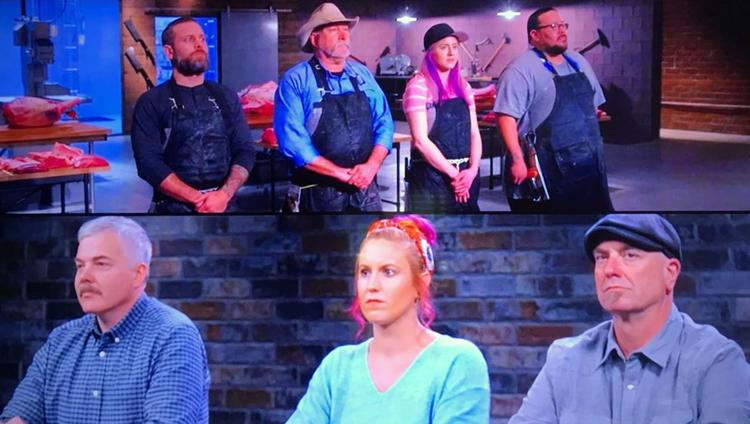 The show was taped in January, leaving Freehill with the excruciating task of keeping his win a secret. He signed all sorts of confidentiality agreements, telling only his immediate family until just before the show was set to air. They had to keep the secret, too. For five long months, Freehill just smiled and nodded to his customers, keeping his $10,000 champion title under his lucky hat as he worked.
Tillamook Meat does ranch butchering a few days a week. At the shop, they make everything themselves: smoked meats, hot dogs, sausages, bacons, hams, jerky – it's a veritable candy store of meat products. The family operation employs Freehill's wife, two sons, a daughter, and a grandson. They cut their beef and pork daily, serving special orders and prepared items, sometimes even cooking the meat for their customers.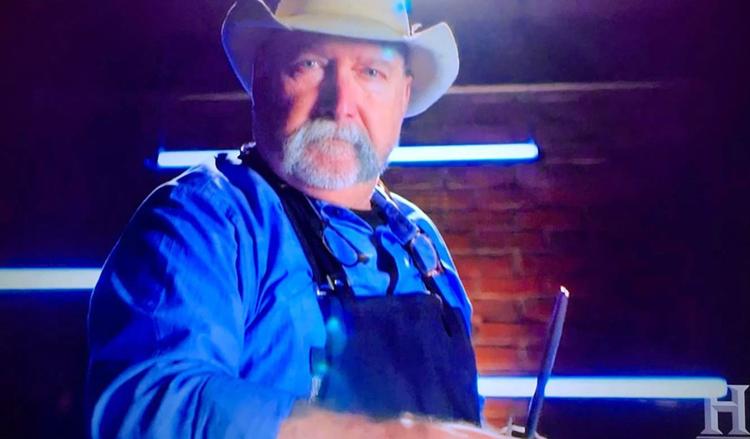 Freehill says frequenting a butcher shop is less costly and brings home better-quality cuts of meat. Being off the beaten path, he has to give you reason to shop at Tillamook Meat. He brings people in with quality and service.
On The Butcher, Freehill faced three other contestants in a series of challenges designed to highlight their abilities for sizing and cutting different meats. Despite the pressure from an army of cameras assigned to each person, crew scrambling from place to place, and the watchful judges, once the game began Freehill said he zeroed in on his knifework.
The first challenge was to cut a 600-pound half of beef with just a knife and a handsaw, getting 22 specific cuts of meat requested by the judges. There were even a few cuts Freehill had never heard of before. The top three butchers moved to the next stage, cutting exactly a pound of bacon by eye. Two contestants then faced the mystery meat challenge: a 20-foot python, a nutria and an iguana that had to be broken down into the most valuable cuts.
"It was a shock just to see the size of that snake," Freehill said. He described the competition as intense and spoke highly of his final competitor, saying he was an extremely talented young man. They still chat on the phone, and Freehill has offered him a job several times.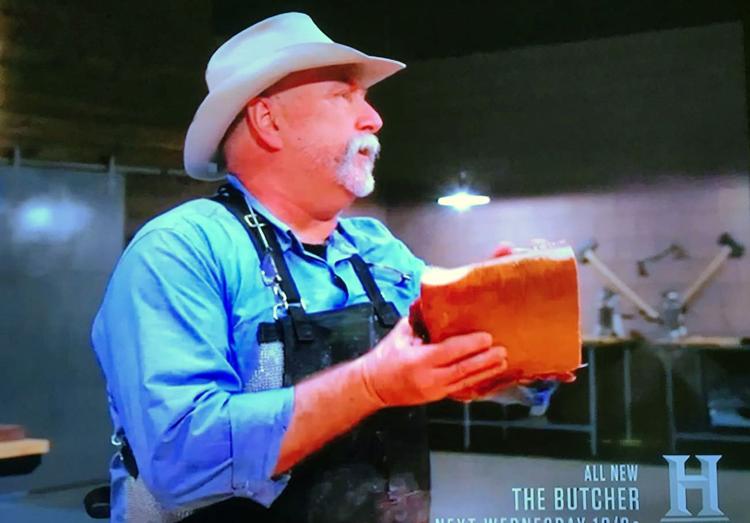 After the winning episode aired, there was a tremendous wave of support from the community, particularly on social media, where Freehill posted a video announcing the victory and links to the episode. Even during this interview, customers were popping in and offering their congratulations for Tillamook's newly famed master butcher.
"It's probably one of the most emotional feelings that a guy can have at this age and stage in your career," Freehill said. After training a legion of butchers including his own children, that validation meant more to him than when he was added to the Butchers Hall of Fame six years ago.
"This was on TV and it's seen all over the United States, and they're going to show it in other countries," Freehill said. "It's been really a big deal."