Tapping into the famous slogan that now adorns car bumpers, laptop cases and myriad walls of coffee shops in and around the Portland metro area, now the small town of Wheeler can contend with what "Keeps Portland Weird."
Enter Heidi Cummins, owner and operator of The Roost coffee shop in the small town of Wheeler.  Situated right along Highway 101 The Roost caters to the quiet coastal coffee scene that is becoming more popular as more people come to discover the idiosyncratic communities along the North Tillamook Coast.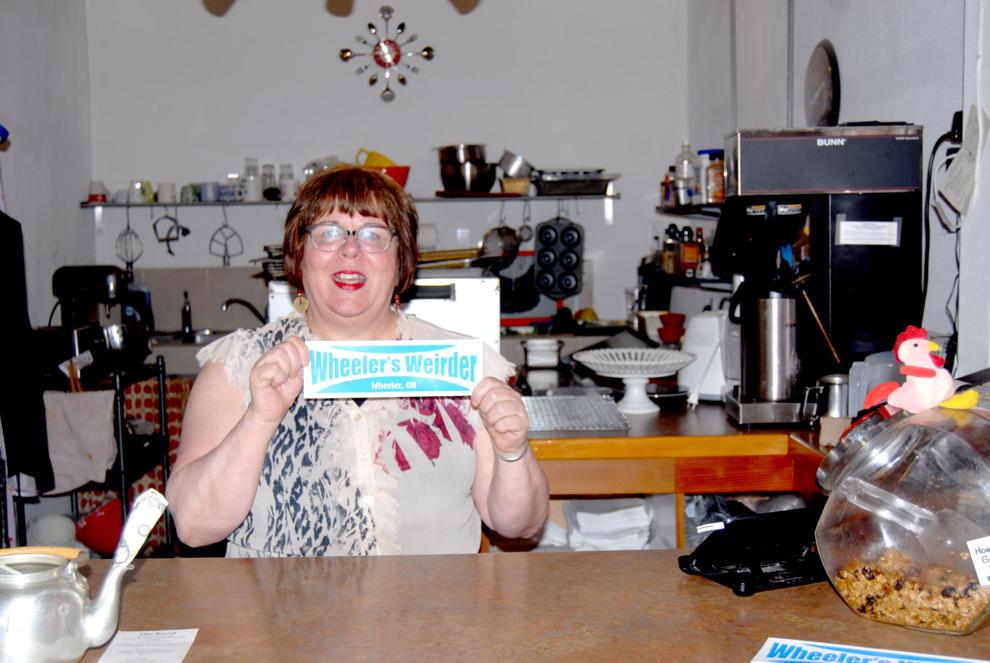 Cummins wanted to create something that would properly depict her town in a positive and contemporary light, and what better way than a bumper sticker, she thought.  Though she wasn't expecting the new sticker to be so popular.
"We originally created it a little while back with the help of  a friend," Cummins said. "But we didn't expect to sell out of those so quickly, we decided to make a second batch."
The second rendition is slightly different than the first with a new font and a better design so customers and passers by can easily see the message.
"We had someone staying here at the hotel a little while ago and when she saw the sticker she immediately bought a couple of them," Cummins said. "It turns out she works for Portland Mayor Ted Wheeler's office and just had to get one to him."
The sticker seems to be selling well so far according to Cummins and it's bringing folks into her small coffee shop, and certainly making an image that directly addresses the big city's inherent weirdness.
"Get them while you can," Cummins said. "Though we probably will be ordering more at this rate."
The stickers can be purchased at The Roost coffee shop right on Highway 101 or at the liquor store in Wheeler.