Local marketer, photographer and storyteller Mike Arseneault has written a new book, "Storytelling." The book features a collection of short stories, vintage and new photography, the history of Rockaway Beach and other places of historical significance in Tillamook County.
A limited number of books have been printed as a collector's piece. The book comes in a custom designed envelope. The book provides ample photos and was created for people who have a passion for the north coast.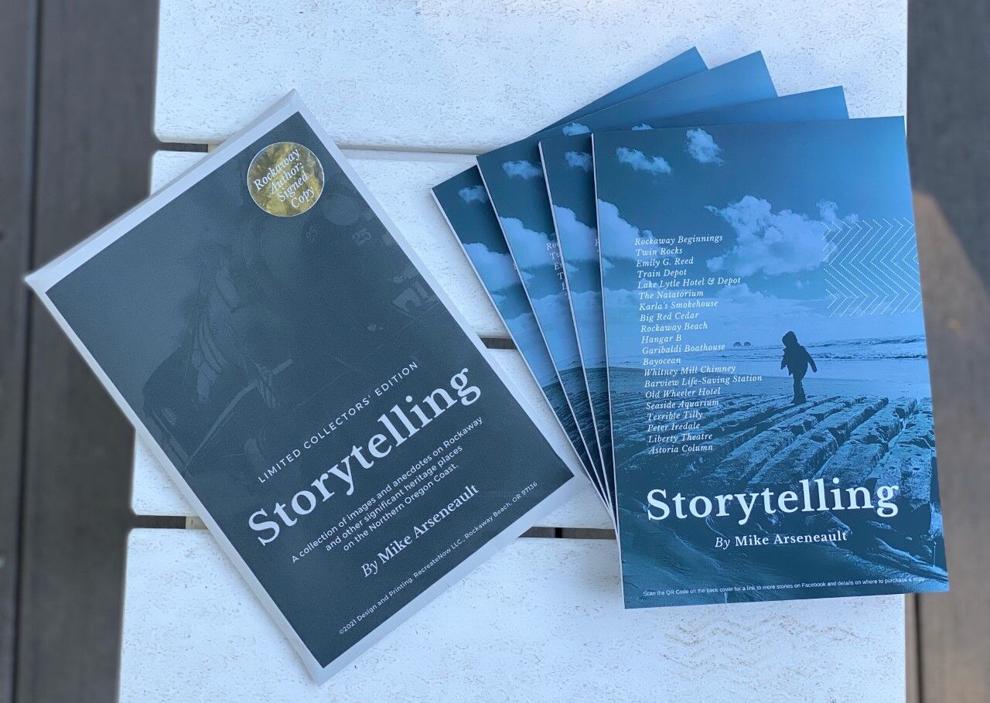 To honor Rockaway Beach and north county, the book went on sale for locals first July 9 at Simply Charming, located at 130 S. Hwy 101 in Rockaway Beach. A book signing is scheduled for 1 p.m. July 17. 
An official book launch will take place at 1 p.m. Saturday, July 31 at the Garibaldi Historic U.S. Coast Guard Boathouse, located at 1209 Bay Lane in Garibaldi. Books can be purchased and signed at the launch. Arseneault will also talk about themes, his creative process and personal highlights.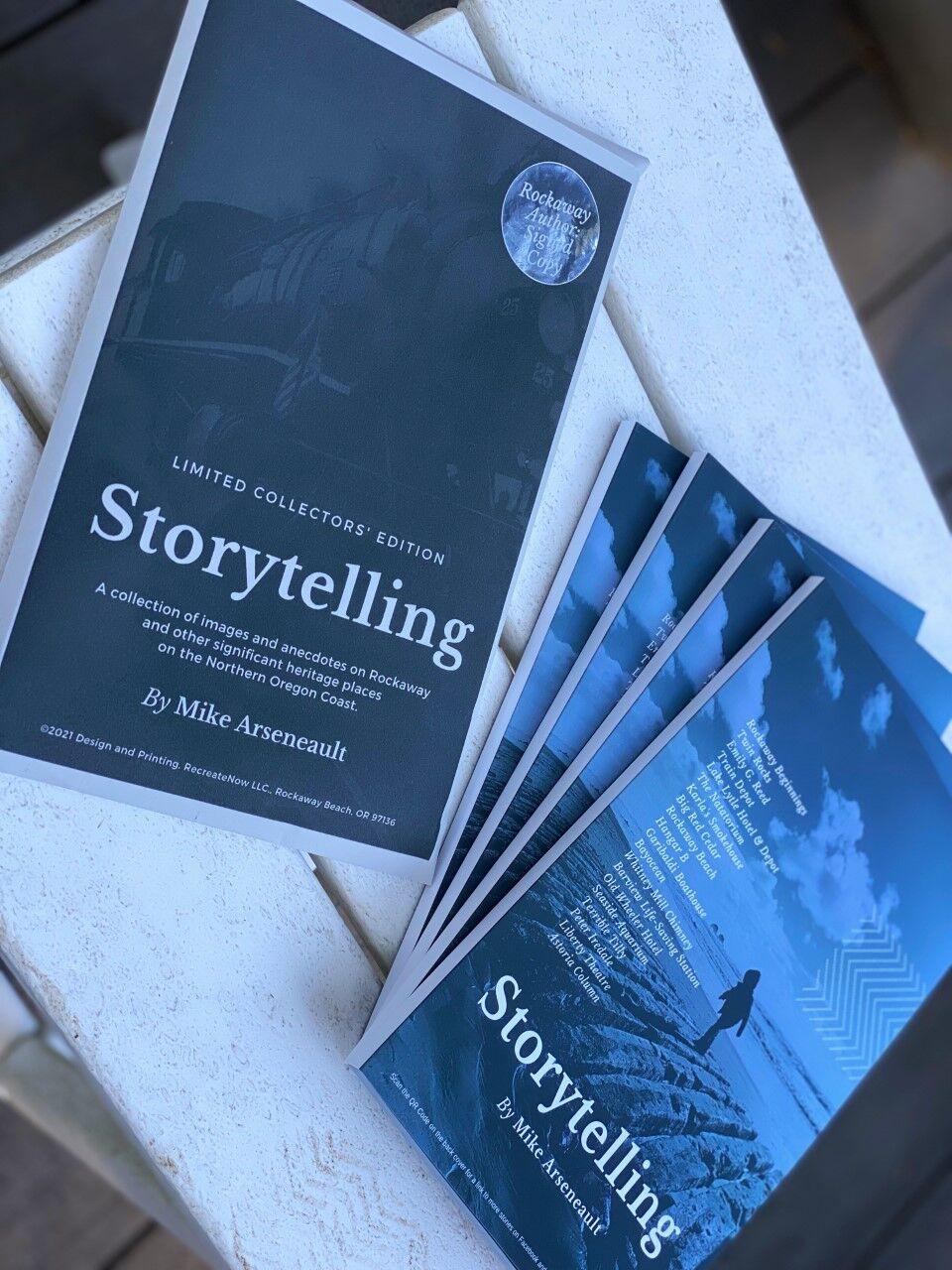 A small book launch event will also take place at 4 p.m. Aug. 8 at the Hoffman Center for the Arts, located at 594 Laneda Ave. in Manzanita.
The book is also available for sale at Cloud & Leaf Bookstore, located at 148 Laneda Ave. in Manzanita, and by mail order through Arseneault. Order at mikes.arseneault@gmail.com
Arseneault has owned a property in Rockaway since 2011 and moved full time in 2017.
"I started to talk to more locals and find out more about sort of the history of the town," Arseneault said. "The thing that really hooked me on the whole heritage angle was the natatorium and just understanding what that was."
Arseneault said the COVID-19 pandemic was a catalyst for his book. During this time, he chose to spend more time doing projects. He started working on the book about one year ago.
In the book, readers will take a journey that starts in Rockaway Beach and then travels from Tillamook to Astoria. Topics included in the book include Rockaway Beach, Twin Rocks, Rockaway Natatorium, Astoria Column, Tillamook Rock Lighthouse, Lost Town of Bayocean, and much more.
Arseneault said the reason he wanted to do this book was a lot of locals do not know the history of these places, such as the mills in Garibaldi, and visitors were wanting to learn. He thought there was an angle in there to simplify and highlight the historical places.
"Most people learn visually, I believe," Arseneault said. "Most of the books coming out were black and white really detailed history. I thought, 'I want to make it at a simpler story.'"
Arseneault said he wanted to be connected to each place in the book and for people to think of their first memory at that location. He also likes to go for the little tidbits that are not commonly known. He hopes to inspire people about the past and bring more volunteers to connect to these places and participate.
Arseneault always looks for the emotional angle. For "Storytelling," he picked all the places that mean something to him and have history, bringing the stories to life in a more contemporary way.