Serving the community is something the owners and management of Roby's Furniture and Appliance take very seriously.
"For the last 11 years, all six Roby's stores on the coast close on this day to do a community service project," Tillamook Store Manager Natalie Rieger said, while pushing a large wheelbarrow full of gravel to fill in holes on the hiking trail. "But this year has been a little different, we had to look for an outside project due to social distancing."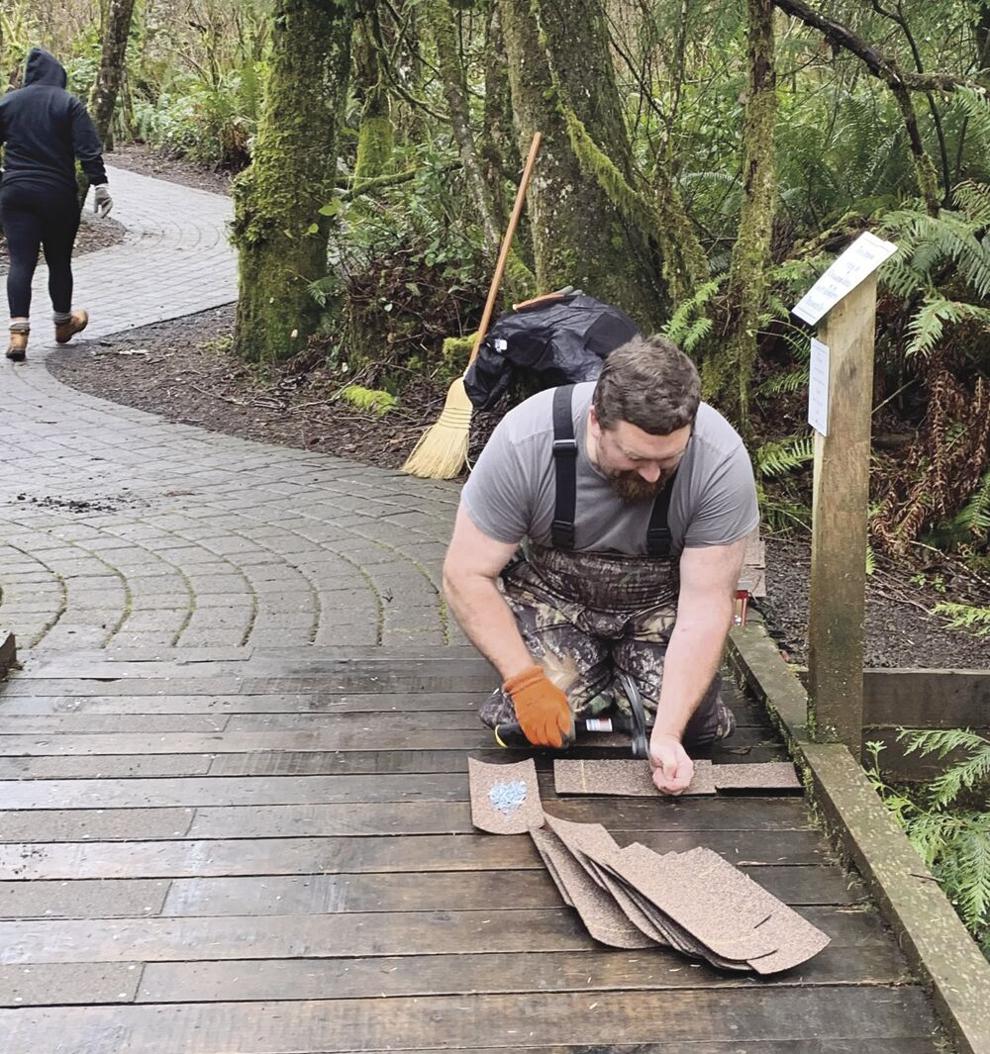 This year, the Roby's team in Tillamook shut down the store on Wednesday, Jan. 27, and all 22 employees converged on Kilchis Point Reserve to give the popular park a sprucing up.
According to Rieger, the Roby's team, along with new Pioneer Museum Director Jaykob Wood worked all day filling in holes on trails, fixing bridges and building directional signs.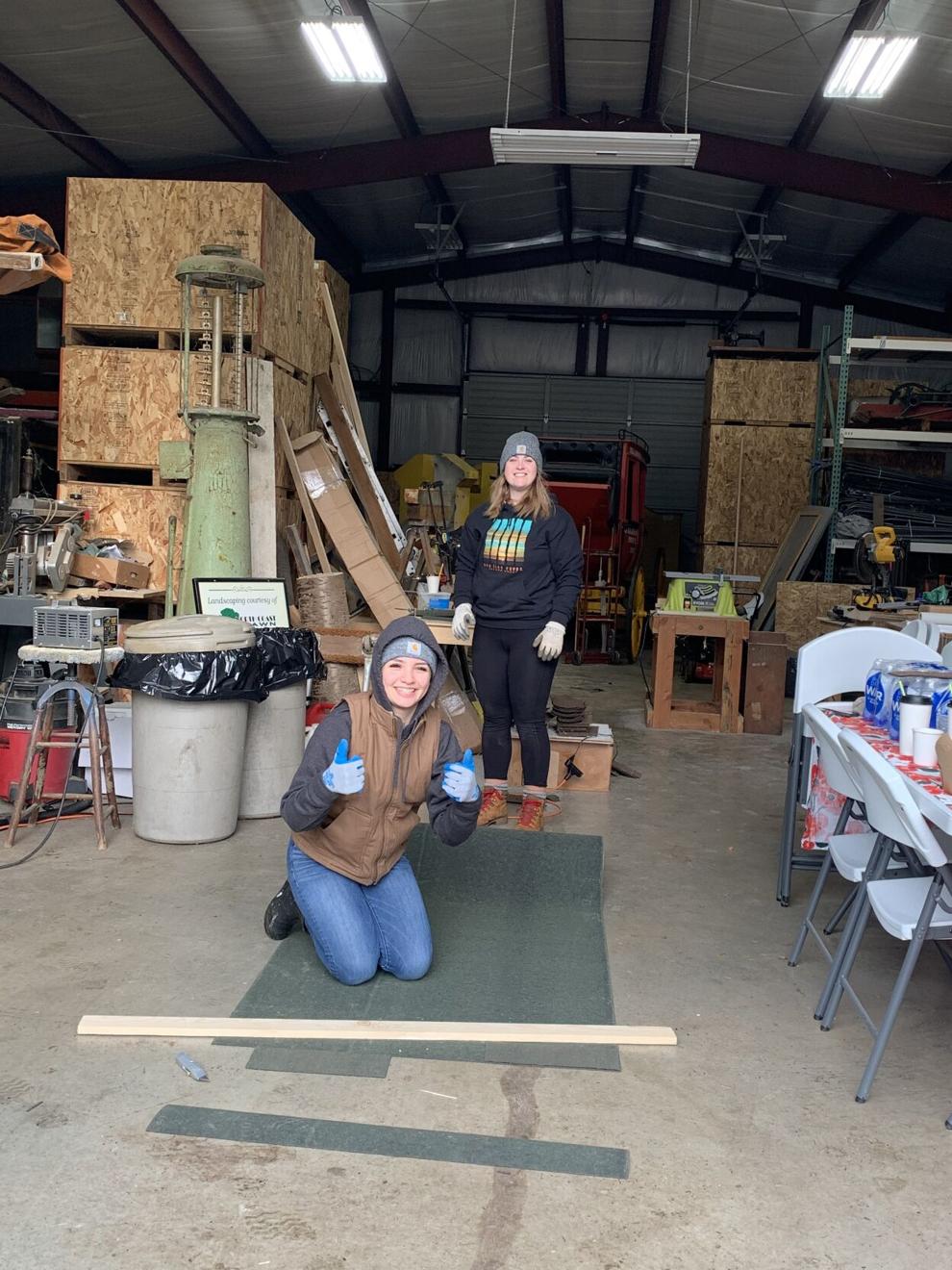 Kilchis Point Reserve is managed by the Pioneer Museum as part of a trust set up years ago. When Wood was approached by Rieger to offer their day of service, he was all in.
"I jumped at the opportunity to team up the Roby's team," Wood said. "They are amazing, and we are getting a lot of much needed maintenance and repairs done today, we are very grateful for their help."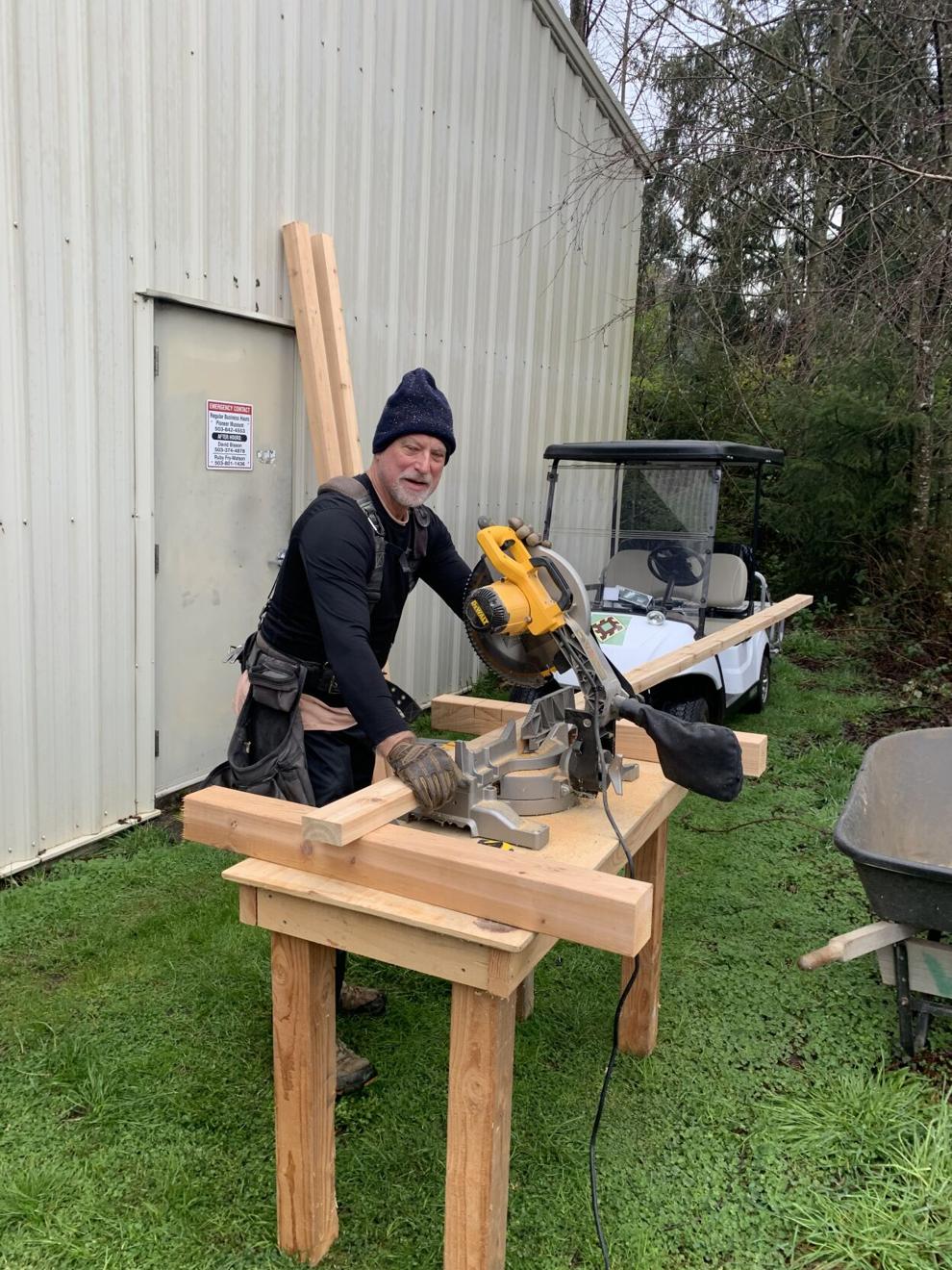 Roby's furnishes all the materials and labor for the day. In all, Rieger said all six stores were doing projects that day, with a total of over 90 employees, owners and management all rolling up their sleeves for a day of service working in their communities.
Past projects included working with Tillamook High School, Kilchis House and many more.
"This year we focused on outdoor projects," Rieger said. "We got a break in the weather so we're happy to be out here helping in our community."