One of the world's most popular breweries is back home in downtown Tillamook.
A nearly two-year journey to rejuvenate the old NAPA Auto Parts concluded as de Garde Brewing opened its doors for the public Nov. 24.
"I just couldn't believe we got everything put together that day," owner Linsey Rogers said. "We didn't really advertise we were opening. We just changed our address."
And it still took two hours to clear the line on opening day.
"It was that busy," she said.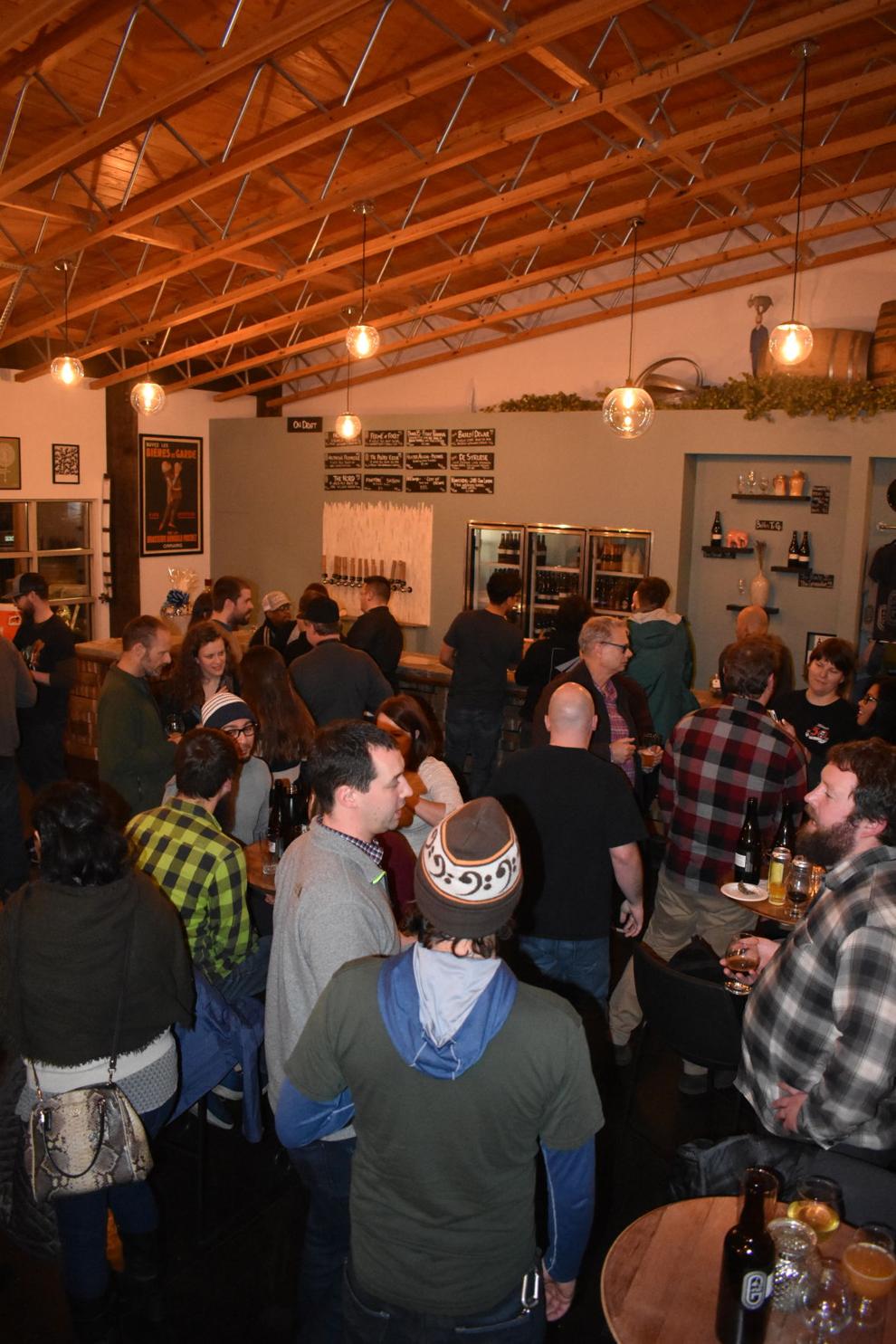 World famous for their unique wild-fermenting, historical-style brews, de Garde relies heavily on Tillamook's temperate climate, coupled with the natural yeast and microflora in the air to create the perfect environment for de Garde's wild brews, according to Rogers.
"It provides an abundance of flavor," she said. "It just kind of came to us."
That flavor, which creates a sour – or wild – style of beer, is somewhere between wine and beer, Rogers said of the barrel-aged libations.
"Our beer is an authentic representation of our location," Trevor Rogers, owner, brewmaster and the other half of the husband-and-wife team with Linsey, said. "Everything is barrel aged and uses as much locally sourced ingredients as possible – from grain and hops to fruit additions."
Linsey added it is an old, traditional process.
"It's the way beer used to be made," she said.
Only a handful of breweries in the United States are brewing beer this way.
"But we're pretty much the only brewery that does it all the time," she said.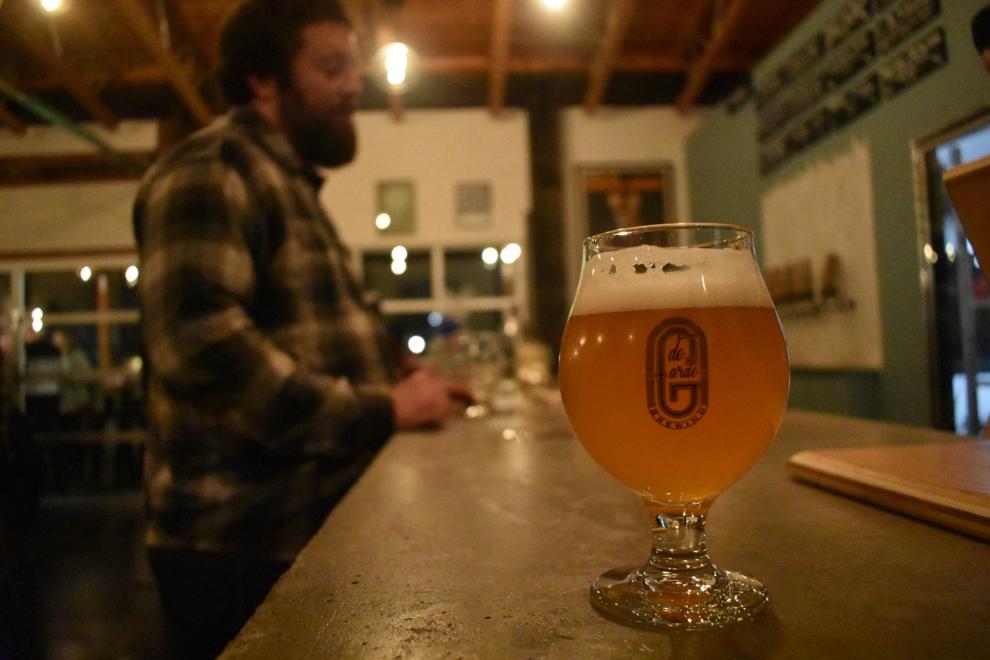 On Nov. 30, they brewed the first batch in their new home – in a building which had features that immediately drew the Rogers in: the original materials.
"The old wood harbors an abundance of yeast and bacteria," Linsey said, visibly excited standing in the newly renovated second floor of de Garde's new location. "It's from the late 1930s and there is just an embedded amount of time and flavor."
That flavor is currently sinking into the brewery's first batch of beer as it sits in a coolship (a large, exposed, shallow stainless steel container) under almost century old trusses on the second floor.
Linsey shared the floor has been completely re-done – and re-stabilized – to accommodate the weight that will eventually move upstairs.
"An interesting fact is this space originally only held 35 pounds per square foot," she said, adding it needed to hold 930 pounds per square foot – and re-doing the floor has done the trick.
But the materials they replaced have found a new home at the tasting room.
"It's been pretty fun to have the opportunity to re-use so much of what existed here," she said.
Paneling in the restrooms and the roof of the patio are all rescued materials from the second floor and given new life.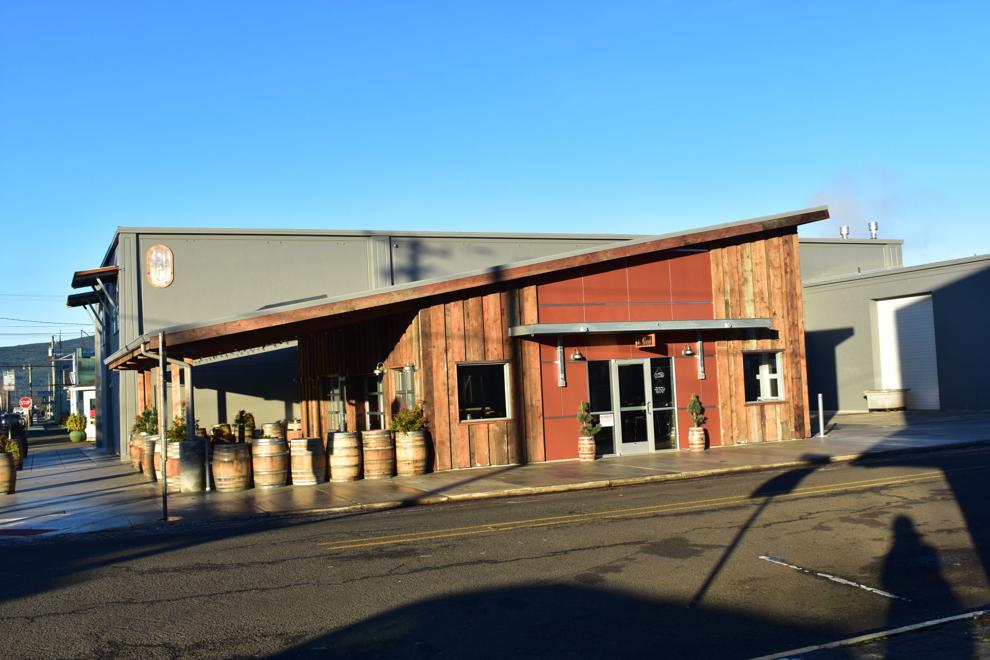 de Garde's new home is steps away from their original 2013 tasting room on Second Street.
"We very quickly grew out of the building within six months and we were like 'Ah! What are we going to do,'" Linsey said. "We rented out one unit at the Port [of Tillamook Bay] and thought 'We'll never need anything else.'"
They needed something else.
Within eight to 10 months, de Garde had exploded to encompass all six units of the building and expanded to a total of 17,000 square feet.
While the Port has been good to de Garde, Linsey said it was time to become property owners.
From the moment the Rogerses decided to acquire the property on Ivy Avenue to opening the tasting room Nov. 24, almost two years passed.
"This was flagged as a high-risk property," Linsey said. "For a hot second in history, there was a gas station on the corner of the property."
Old photos indicate a gas station existed sometime in the 40s or 50s – and it left behind three "improperly decommissioned" 1,000-gallon empty stainless steel gas drums under the surface – which Linsey said the assistance of Jennifer Purcell, with Oregon Department of Environmental Quality, was instrumental in helping coordinate the removal of.
"[The building] was in pretty rough shape," Linsey said, "You'd have to have a lot of imagination."
And imagination they used.
The interior of the old NAPA building is now the epicenter of de Garde's brewery and the Rogerses built two new additions: a foeder room (for large barrels) and a tasting room – Linsey's brainchild.
"The tasting room was designed from the ground up and will be better for our customers and employees," she said, "And [the brewery] will be easier for our brewers to make better, happier beer."
With the new location, de Garde was able to make upgrades they could have only dreamed about at the Port.
The brewery has been hard-piped, which makes the transport of beer through the facility easier and another addition was dreamed up: a trench drain along the entire length of the building.
"It's kind of a big deal. Out at the Port we had one drain that was this big," Linsey laughed, making a circle with her hands.
de Garde will continue operations at the Port for another four months before being completely moved downtown.
"It's amazing to be back downtown and be a part of the city community," Linsey said, "I'm a strong believer that business brings business."
The tasting room doesn't sell food and Linsey said she believes it will have a positive impact on downtown eateries.
"Being out at the Port was really interesting because how many people were traveling specifically to buy beer from us," she said.
And now they will be travelling in hordes to downtown Tillamook.
"The local audience has been a little slower to pick up on our existence," Linsey said, "We're a quiet brewery. We don't do flashy lights and we don't stay open late – by intention."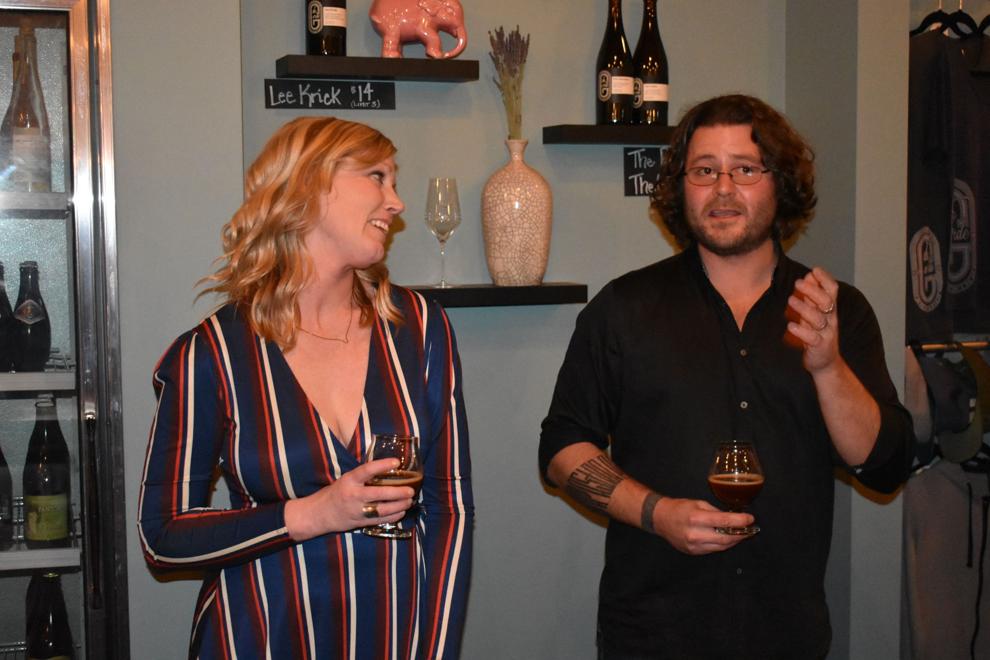 To offer a wider range of choice, de Garde will offer six of their own rotating beers at one time, along with six guest taps, wine by the glass and cider – along with their bottles.
"We recognize we have a niche product," Trevor said, adding not everyone will immediately fall in love with their beer – but they still want to offer alternatives.
For the people who love de Garde, their passion has helped propel the brewery to its current status.
"It has been an overwhelming response," Linsey said, "People were seeking us out. It's been amazing beyond our wildest dreams."
And the Internet has helped project the voices of the supporters.
"We've been listed as the fifth or seventh best brewery in the world and every year we always have something on best beer lists," Trevor said. "It's still weird, but obviously we're thankful."
And now it's time to see what happens with this next phase of de Garde's journey.
"People have been waiting for this and it's finally done – for everyone's sake," Linsey said. "Considering all we went through, it was an amazing feat."
de Garde is now located at 114 Ivy Ave. in downtown Tillamook. The tasting room is open Thursday and Friday 3 to 7 p.m., Saturday noon to 7 p.m. and Sunday 11 a.m. to 5 p.m. For more information, visit their website degardebrewing.com or find them on Facebook or Instagram.